Business
Ashli Johnson Appointed Executive Director for Howard University School of Business Marriott-Sorenson Center for Hospitality Leadership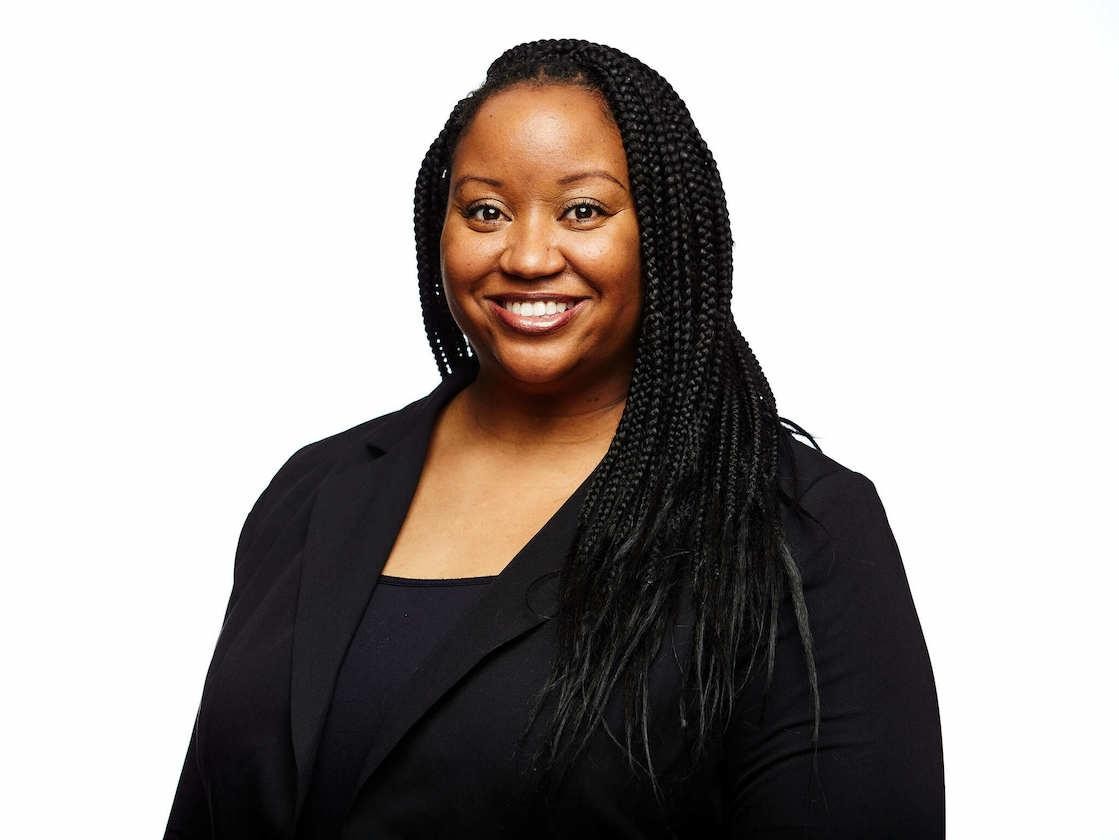 WASHINGTON – The Marriott-Sorenson Center for Hospitality Leadership at the Howard University School of Business is excited to welcome Ashli Johnson as its inaugural executive director. The Marriott-Sorenson Center for Hospitality Leadership addresses the needs of a changing hospitality landscape and creates a pipeline of diverse hospitality leaders to the executive suites.
"It's our desire to ensure that Howard University serves as a catalyst for transformative change in the hospitality industry, particularly as it relates to equity and inclusion," Johnson said. "The goal is to ensure that not only are Howard students and graduates prepared to create future-focused solutions when stepping into executive and entrepreneurial responsibilities, but also that the industry is ready to welcome them."
The Marriott-Sorenson Center was created as a result of a $20 million gift from The J. Willard and Alice S. Marriott Foundation in 2021.
The center was created in honor of former Marriott president and CEO Arne M. Sorenson. It was his mission to create greater opportunity for all, and build a more diverse and inclusive workforce, both within Marriott and within the industry more broadly. The center will use Howard's powerful research history and strategic location to create thought leadership that will prepare students to be the workforce of the future and empowers them to be co-creators in what the future of the hospitality industry looks like.
In February 2022, the center announced a fundraising effort to endow a $10 million scholarship to create a pathway for enrolled students to prepare for and pursue meaningful careers in the hospitality industry. 
"I am delighted that Ashli will be leading the Marriott-Sorenson Center for Hospitality Leadership. She brings a rich set of experiences from both academia and hospitality as well as a deep commitment to creating exposure and advancement opportunities for young people of color within the hospitality industry. This mix of practice and passion is the perfect match for the Marriott-Sorenson Center. I am confident that Ashli will further help establish the center as a premier hub for developing the next generation of hospitality leaders and as a platform for investment and innovation in the industry," said Mieka Wick, executive director of The J. Willard and Alice S. Marriott Foundation. 
Anthony Wilbon, Ph.D., dean of the Howard University School of Business said, "I am excited to have Ashli joining the Howard University family. She brings a record of fierce dedication to increasing diversity in the hospitality industry. Her talents coupled with the unique positioning of Howard and the exceptional talents of our students will help make the Marriott-Sorenson Center a model for developing diverse leadership talent in an industry in critical need of it."
Johnson brings nearly 20 years of leadership, consulting and academic experience with top hospitality brands to her new role. A champion for equity and inclusion in the hospitality industry, she founded the Hospitality Leaders Today – HLT100 as a leadership development program for Black collegiate students in 2016, and Hospitality Hued as an accelerator for Black hospitality professionals in 2019. Before coming to Howard University, she served in leadership roles for recognized hospitality programs, including Virginia State University, Georgetown University, and the University of Central Florida. She also served as the assistant dean of the University of Houston's Hilton College of Hotel & Restaurant Management, prior to leading education programming for the world's largest association of hotel owners, AAHOA. Johnson is a proud hospitality graduate of the University of West Florida and holds a master's degree in hospitality and tourism management with a focus in hotel investments from Florida International University.  
About Howard University
Founded in 1867, Howard University is a private, research university that is comprised of 14 schools and colleges. Students pursue more than 140 programs of study leading to undergraduate, graduate and professional degrees. The University operates with a commitment to Excellence in Truth and Service and has produced one Schwarzman Scholar, three Marshall Scholars, four Rhodes Scholars, 12 Truman Scholars, 25 Pickering Fellows and more than 165 Fulbright recipients. Howard also produces more on-campus African American Ph.D. recipients than any other university in the United States. For more information on Howard University, visit www.howard.edu
Media Contacts:
Brittany Bailer; brittany.bailer@howard.edu
Jennifer Lawrence; jen.lawrence@marriott.com; 301-380-3031