Business
Bridal is just 'the button on the shirt' for local business | Local News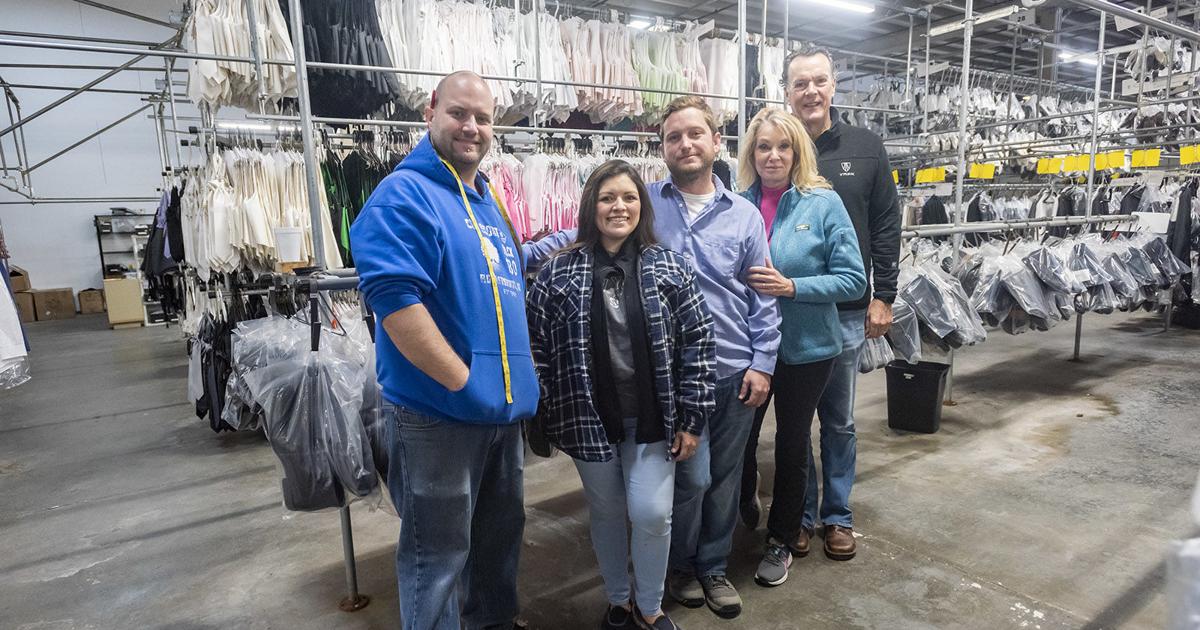 The building facades for USA Bridal and Tuxedo Avenue on North Dixie Avenue in Elizabethtown suggest there are just two retail stores inside, supplying people with their formal, prom and wedding needs.
"Everybody thinks that we run a little bridal shop," said owner Bobbie Crabtree, "but that's just the button on the shirt."
Behind the retail storefront, there are thousands and thousands of square feet dedicated to national wholesale and fulfillment services, in addition to supporting their retail storefronts in Elizabethtown, Nashville and Louisville.
It's a family affair, too. Crabtree and her husband, Bucky McQueen, met in the industry nearly 20 years ago, although they wouldn't find themselves seeing each other as husband and wife until 2019.
Crabtree said customers were coming into her business at the time wanting particular vests, so she got in touch with the sales representative for them, who happened to be McQueen. She made a large order, but the two never met in person for the deal.
She and her son, Kyle Taylor, who has worked by her side for much of his life and is instrumental in their current operations, wondered what the man behind the deep voice looked like.
"In my mind, Bucky McQueen was short and portly, and probably bald," Crabtree said.
At an industry convention, she saw McQueen, who she described as a "tall drink of water."
They met and continued to have a great working relationship for years, working more and more together. As time went on, fate brought them together at the right times.
"Yadda yadda yadda, we were married in 2019," Crabtree said.
Taylor and his wife, Dariela, also met in the industry and were married after their own "yadda yadda yadda," Crabtree said.
The family's businesses continued to grow, employing more than 100 people prior to the pandemic. But when COVID-19 caused most proms and marriages to be canceled or limited, it hit them hard.
"I cried," Crabtree said. "I walked into this warehouse, and I cried."
That was in April 2020, which traditionally, is one of their busiest months.
"It was that time of year and there was nothing," she said.
Taylor was in his back yard playing with his daughter one afternoon when he realized how strange it was not to be working in their warehouse.
"I've never had a day off in April," he said. "Usually, it's 70 to 80 hours a week of work during this time of year."
The industry as a whole felt the sting. In an effort to get by, companies began cutting their warehouses.
"They needed to cut their warehouses and they needed help with shipping," Crabtree said.
To survive, Crabtree and her family decided to facilitate these cuts by offering fulfillment services to others in the industry.
Stores have shipments delivered to Crabtree and her family, those shipments are processed, and then they're be shipped out to other bridal stores.
"You never see your product," Crabtree said.
The strategy worked and the family was able to help ease the burden on other businesses in the industry while providing a supplementary revenue stream for their own company throughout the pandemic.
Even though proms and weddings are now, for the most part, back to normal, they've continued to operate the fulfillment side of the business, depending on hard work and lots of organization to make sure things run smoothly.
"Every piece has to work," Crabtree said. "We know exactly where every item in this warehouse is because everything is barcoded."
McQueen said efficiency and timeliness is key for them.
"It's a time-sensitive industry," he said. "The proms are this weekend. The weddings are this weekend."
The two said they sometimes felt like Mr. Haney from the TV show "Green Acres" when asked what they did, having whatever someone might need at the time. Unlike Mr. Haney, though, the whole family works to make sure customers are satisfied and products are superb.