Business
Pound at two-week high; Bank of England buys no government bonds today under intervention scheme – business live | Business
Key events
Back in the markets, Wall Street has opened sharply higher as investors drive up shares for the second day in a row.
The Dow Jones industrial average has jumped by around 700 points, or 2.3%, taking it back over the 30,000-point mark.
Investors seem to be hopeful that the slump in stocks this year is abating.
Today's JOLTS report showing a fall in job openings, and yesterday's manufacturing PMI data showing a slowdown, could – perhaps – mean interest rate rises could slow…..
City Index explains:
There's hope that central banks will soon start to pivot towards a more dovish stance, which investors presumably expect will alleviate some of the pressure on risk assets. Paradoxically, bad news is good news for stocks. Or so it seems, after the markets rallied on the back of a poor PMI data on Monday, which revealed US manufacturing activity barely grew in September, with the purchasing managers also reporting a sizeable fall in the sector's employment.

Hopes over a dovish pivot were boosted further by the Reserve Bank of Australia, which raised interest rates by only 0.25 percentage points instead of 0.5% expected.

On top of this, the Bank of England has temporarily restarted QE to help depress long-term bond yields to lower the borrowing costs in the UK, where inflation has soared to double digits. So far, the magic has worked.

With the markets having been nearly one-sided – namely long dollar, short everything else – the liquidation of those positions is undoubtedly a big reason why the markets have squeezed in the other direction so viciously.
Bloomberg: Odey's hedge fund gains surge to 193% on UK market turmoil
Multimillionaire and Tory donor Crispin Odey has racked up some huge gains this year, helped by the volatility in the markets last month.
Bloomberg is reporting that Odey's best year ever has risen to a new level, with his hedge fund soaring about 25% in September as it benefited from his long-running short bets against UK government bonds and the pound.
Those bets paid off as the mini-budget triggered heavy losses on sterling, and in the gilt markets (although both have recovered since).
The surge boosted Odey's year-to-date gains to 193%, a person with knowledge of the matter told Bloomberg.
Bloomberg adds:
His previous best yearly performance was almost three decades ago, when he returned 60% in 1993. A spokesman for the London-based Odey Asset Management declined to comment.

The fund's short exposure to bond trades was worth about 111% of its net asset value going into September, mostly related to two UK government securities maturing in 2050 and 2061, according to a separate investor note seen by Bloomberg. The government's plans for unfunded tax cuts caused a stampede out of UK government bonds and forced the Bank of England to intervene to calm markets.
As covered last week, Odey has said that his bets against Britain's government bonds were "the gifts that keep on giving", while a position against the pound had "been helpful".
Over in the US, the number of job openings has fallen more than expected, to the lowest in over a year.
There were 10.1m vacancies in August, down from 11.2m in July, the Labor Department's Job Openings and Labor Turnover Survey, or JOLTS, showed.
That may suggest demand for labour has moderated as the US Federal Reserve hiked interest rates sharply to cool inflation.
The US dollar has dipped lower in response.
The Bank of England declined to buy any long-dated UK government debt from investors today, through its market backstop operation, Reuters reports.
The Bank received £2.2256bn worth of offers to buy gilts in its daily reverse auction, but decided not to take any of the offers up.
That could be another sign to the markets that it will not buy gilts at any price, and is focused on financial stability not financing government borrowing.
Under the emergency plan last week, it could buy up to £5bn of long-dated gilts per day.
Some of Britain's top open-ended property funds are rolling out new measures to manage investor exit requests, following the slump in UK assets last week.
Columbia Threadneedle, for example, said on Monday it was switching to monthly rather than daily exit requests from its £2.3bn Threadneedle Pensions Pooled Property Fund.
It citied liquidity constraints, market volatility and "a subsequent increase in redemption requests"
Columbia Threadneedle explained that:
"We believe introducing this procedure is in the best interest of investors in the fund, allowing for an orderly sale of assets to meet redemption requests."
More here: Some UK property funds defer investor withdrawals
Meeting a rise in redemption requests can be difficult for property funds, as it takes time to sell real estate assets, especially during market turbulence (which is often when investors try to pull money out…)
Kwarteng blames 'pressure' of Queen's death for mini-budget woes
Kwasi Kwarteng has also blamed the "pressure" caused by the death of Queen Elizabeth for the dramatic market reaction to his mini-budget.
Asked what he could have done differently, the chancellor told GB News that his plans were drawn up at an extraordinary time, with a new government taking over and the death of the sovereign.
Kwarteng said this hampered the preparation, saying:
We had a nation in mourning, and then literally four days after the funeral we had the mini-budget.

It was a high-speed, high pressure environment, and we could have, as David Cameron used to say, prepared the pitch a bit better.
As it was, the pound – and Kwarteng's reputation – were both hit for 6.
IMF: Bank of England acted quickly to calm markets
The head of the International Monetary Fund has hailed the Bank of England's move to head off chaos in the bond market last week.
IMF managin director Kristalina Georgieva said the BoE had acted "very appropriately, quickly" to respond after British finance minister Kwasi Kwarteng roiled markets with the mini-budget.
In an interview with Al Arabiya television, Georgieva said Britain was a mature country with strong institutions that were taking action to ensure consistency between fiscal and monetary policy.
"The Bank of England acted very appropriately quickly. Now there are changes in how the package is going to be pursued.

And very important(ly), the office for Budget Responsibility is engaged to provide valuable independent views.
Last week the IMF criticised the mini-budget, saying the plans for tax cuts and spending would increase inequality and counteract the Bank of England's monetary policy.
Here's one for fans of football and fiscal forecasts, from Dr Alice Lilly of the Institute for Government:
And the longer we wait without getting the Office for Budget Responsibility's verdict, the greater the risk that investors bump the UK down the league table of countries they have confidence in….
Broadcaster and journalist Andrew Neil says Team Truss are in farcical disarray:
This latest confusion over the date of the government's medium-term fiscal plan is 'another cock-up', says Mujtaba Rahman, managing director for Europe at Eurasia Group.
He insists that the plan must still be brought forward, as government sources had been briefing:
Full story: Kwasi Kwarteng fiscal plan date thrown into confusion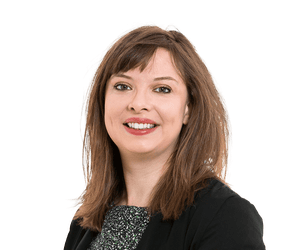 Rowena Mason
Kwasi Kwarteng's medium-term fiscal plan has been thrown into confusion after he said it would still happen on 23 November, despite government sources having briefed that it would be brought forward to try to reassure the markets.
In a new twist, the chancellor told GB News on Tuesday that he was sticking to the original date.
Asked what he had meant by saying the fiscal plan would be published shortly, he said: "Shortly is the 23rd. People reading the runes … it's going to be the 23rd."
Liz Truss, the prime minister, also repeated that the fiscal plan would be published on that date when speaking to GB News.
"We've got the date of November 23. This is when we are going to set out the OBR [Office for Budget Responsibility] forecast, but also the medium-term fiscal plan.

"What we've done is we've had to take very urgent action to deal with the issues we face … energy plan, inflation and the slowing global economy. We've dealt with that … now we want to set out our plans to bring down debt as a proportion of GDP in the medium term."
Government sources, however, continued to brief that No 10 and No 11 were considering bringing the date forward.
Here's the full story by our Whitehall editor, Rowena Mason:
Kwasi Kwarteng also doesn't deny that there was "some market reaction" to the mini-budget, telling GB News it was a "bold offer".
But he also points to the 'global picture' in the financial markets, with the Bank of Japan intervening to prop up the yen last month and the dollar at a 20-year high versus the euro.
And he denies the mini-budget was 'extreme', arguing that the UK economy was on an unsustainable path.
Kwarteng: fiscal plan still due on November 23rd
The pound has slipped back from this morning's two-week high above $1.14, as Kwasi Kwarteng insists that he will deliver his medium-term debt reduction plan towards the end of next month, not earlier as had been expected.
Chancellor Kwasi Kwarteng has told GB News in an interview that his medium-term fiscal plan will be published on November 23rd as planned, not being brought forward.
Q: You said that you are going to bring forward the fiscal assessment in conjunction with the Office for Budget Responsibility. You said in your speech yesterday that will happen shortly – is shortly before the 23rd of November?
Kwarteng replies that shortly means the 23rd – and that people have been 'reading the runes'.
Q: So you're not bringing that fiscal plan forward?
It's going to be the 23rd of November.
Sterling has now eased back to around $1.134, slightly higher on the day, with investors disappointed that they could be waiting weeks to hear Kwarteng's plan to cut debt.
Kwarteng gave Bank of England permission for £100bn of bond buying
Kwasi Kwarteng gave the Bank of England permission for an even larger intervention in the bond market than the £65bn launched last week, it has emerged.
The chancellor signed off on £100bn of bond buying by the Bank of England as the market fell into turmoil last week, according to a letter sent to Treasury committee chair Mel Stride.
Kwarteng explained:
"The Bank has requested an extension to the maximum size of the APF by £100 billion to £966 billion.

"There was a special urgency to incur this liability."
[The AFP is the Bank's Asset Purchase Facility]
That shows the level of concern among officials about volatility in the gilt markets, and the size of the intervention that they thought might be needed.
But as flagged in the previous post, the Bank has actually only bought less than £4bn of long-dated yilts so far, shy of its maximum of £5bn per day – which was still enough to have brought yields down.