Business
Schuylkill County business holds meal giveaway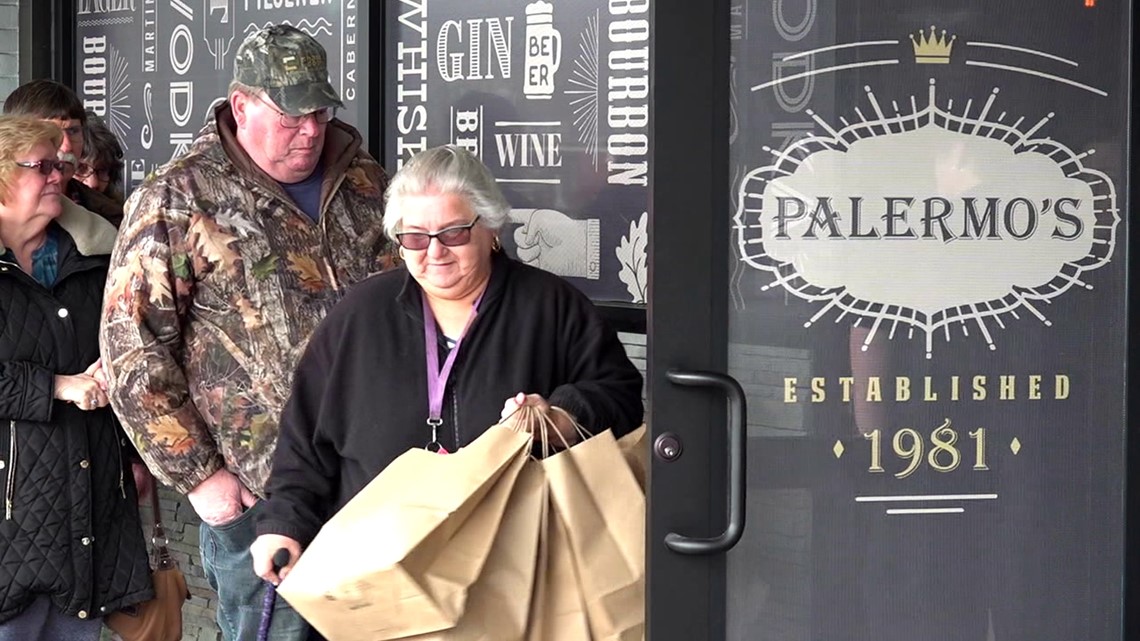 Palermo's is giving back to the community one free meal at a time.
They are one of the restaurants befitting from the Big Diamond Speedway's meal donations. Giving back to those in the community who may be struggling with food insecurity.
"I think it's great, I think everyone has been hurting with the economy and inflation, and I think it's a really good gesture," explained Jodie Hertz, Schuylkill Haven.
Owners Jake and Jasmine Smulley want to support their neighbors in Schuylkill county who may be struggling with rising inflation.
"The cost of living went up, and nobody's wages are really going up, and everybody's struggling," Hertz added.
With generous donations from Big Diamond Speedway, Palermo's was able to hand out 200 free meals.
"I'll get two days out of it, I'll eat it for two days, so that's two days where I don't have to worry, 'oh, what do I make today?' Deb Ebert from Pottsville said.
Ebert shares how many of her friends throughout Schuylkill county are struggling to make ends meet.
"It's hard, especially people with a family. You know it's not easy to go from paycheck to paycheck. That's me; I go paycheck to paycheck," Ebert added.
Saying she's grateful to come home with bags for her and her neighbors in need.
"It's just so nice for them to do this; I appreciate all of this," she said.
Check out WNEP's YouTube channel.