Business
Working with Airlines | Business Travel News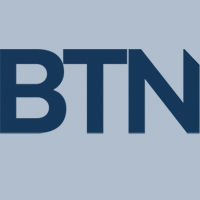 After the Covid-19 omicron variant put the travel recovery
on pause beginning in late 2021, business travel has rebounded solidly since
mid-February and through the spring. Airlines have reported business travel
recovery in March—whether measured by demand or revenue—anywhere from 50
percent to 80 percent compared with 2019.
Gross revenues for some carriers even are exceeding 2019
levels, thanks to continued strong leisure demand and increased fares. In
April, the average U.S. airfare was up 156 percent year over year, to its
highest level in seven years, according to Airlines Reporting Corp.
Fares also are up because carriers still lag in terms of
capacity and network recovery, while demand continues to climb and outstrip
supply. As a result, fewer airlines will want to roll over rates this year, so
corporate travel buyers should come to the negotiation table prepared with as
much data as possible to back up their demand for discounts.
Buyers also will want to look carefully at carrier routes
and schedules as they ramp up their business travel, since many options have
changed significantly the past two years, especially when it comes to secondary
and tertiary markets. Some routes on certain carriers are gone, while other
destinations now are serviced with stopovers as opposed to direct flights. As a
result, some buyers might need to expand the number of airlines in their
programs.
While scoring the best deals still will be important to
corporations' bottom lines, some companies have become more focused on their
travelers' well-being than pre-pandemic, and they've loosened their policies to
allow for more employees to book higher classes of service. A word of caution,
however: Leisure demand for premium seats has filled the gap while business
travelers remained off the road, and carriers do not see that abating.
This trend could make it harder for business
travelers to secure desired seats, particularly as corporates tend to book
closer to departure. Some carriers are "managing" the expected increased
business demand by holding back some premium inventory a little longer for
corporate clients, but that is by no means a sure thing. Buyers could address
premium access during contract negotiations.