Crypto
61% of Surveyed No-Coiners Have No Intent to Jump Into Crypto This Year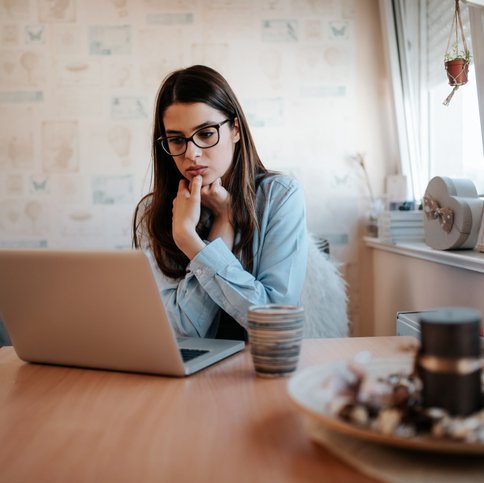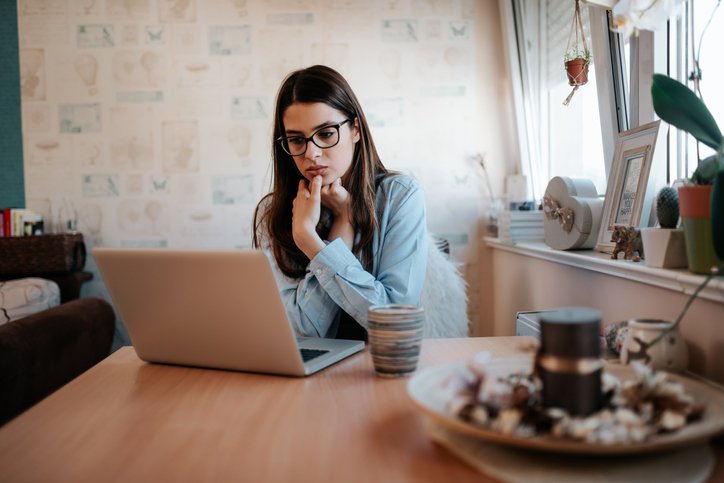 Top reasons for hesitating are lack of understanding of crypto value, price volatility, and perception that virtual currencies are a scam.
---
Key points
Consumer savings website CouponFollow conducted a survey of more than 1,100 individuals who did not currently hold any virtual currencies and found that while most had no plans to buy crypto this year, 61% wanted to learn about the asset class.
One in five have even downloaded a crypto exchange app, but have yet to buy any coins
However, if they did invest, they listed their top-five cryptos of interest as Bitcoin, Ethereum, USD stablecoin, Dogecoin, and Shiba Inu.
---
To say that the cryptocurrency markets have been challenging the past few weeks is an understatement. According to CoinGecko on April 20 the total market value for the crypto universe was more than $2.017 trillion, and as of yesterday that number fell to $1.373 trillion. That's a loss of more than $644 billion — or 32% — in less than 30 days. The fact of the matter is that not only has the virtual currency asset class been down, it's been downright brutal for investors.
Many experienced crypto investors don't understand what triggered the sell off. Whipsaw price swings have been breathtaking, as rumors of fraud and threats of lawsuits are swirling around the two crypto assets at the eye of the collapsing storm — those two assets being Terra (LUNA) and its separate stablecoin TerraUSD. It's not surprising that individuals interested in crypto but who don't currently hold any coins — also known as "no-coiners" — are reluctant to enter the asset class now.
Majority of those on the crypto sidelines are rightly wary
Such common-sense hesitancy is confirmed in research conducted by consumer savings website, CouponFollow. The survey of more than 1,100 no-coiners found that 61% of them had no intentions of investing in cryptocurrencies this year for the following reasons:
Don't understand its value (42%)
The price action is too volatile (39%)
Worried that the crypto seems like a scam (35%)
Have concerns about security (31%)
Don't know how to start (24%)
Since more than one response was allowed, the totals add up to more than 100%. It's interesting to note that many active crypto investors share similar concerns, especially regarding this current downward cycle we're in now.
Regardless, of those who took part in the survey, 61% are open to learning more about the crypto asset class. In one of the more surprising findings of the survey, 1 in 5 of the respondents admitted to downloading a cryptocurrency exchange app but hadn't made a purchase because they didn't know how to begin. However, among those who expressed interest in purchasing a virtual currency, they listed their top-five prospects as Bitcoin, Ethereum, USD stablecoin, Dogecoin, and Shiba Inu.
Study methodology
According to CouponFollow, 1,172 respondents over the age of 18 were surveyed using SurveyMonkey. Respondents were limited to those in the United States who had not yet bought or invested in cryptocurrency. Gen Zers, millennials, Gen Xers, and baby boomers were all well-represented, with sample sizes ranging from 172 to 333 for each generation.
Our top crypto play isn't a token – Here's why
We've found one company that's positioned itself perfectly as a long-term picks-and-shovels solution for the broader crypto market — Bitcoin, Dogecoin, and all the others. In fact, you've probably used this company's technology in the past few days, even if you've never had an account or even heard of the company before. That's how prevalent it's become.
Sign up today for Stock Advisor and get access to our exclusive report where you can get the full scoop on this company and its upside as a long-term investment. Learn more and get started today with a special new member discount.
As an ardent supporter and crypto investor myself, despite the historic crypto developments and decline over recent weeks, it's encouraging to see that crypto outsiders are still interested in learning more about this asset class. While not financial advice, a proven strategy for any investor is to acquire high-quality assets when they're out of favor. While there are several crypto assets that meet that description right now, be sure to do your own research and invest only what you can afford to lose.
Earn a $50 bitcoin bonus
Our updated list of the best cryptocurrency apps for 2022 is packed with best-in-class picks. The cryptocurrency apps that landed on our shortlist include perks such as $0 commissions, and one pick that is offering a $50 bitcoin bonus. Check out the list here and get started on your crypto journey, today.