Crypto
Asmongold Comments on Crypto Crash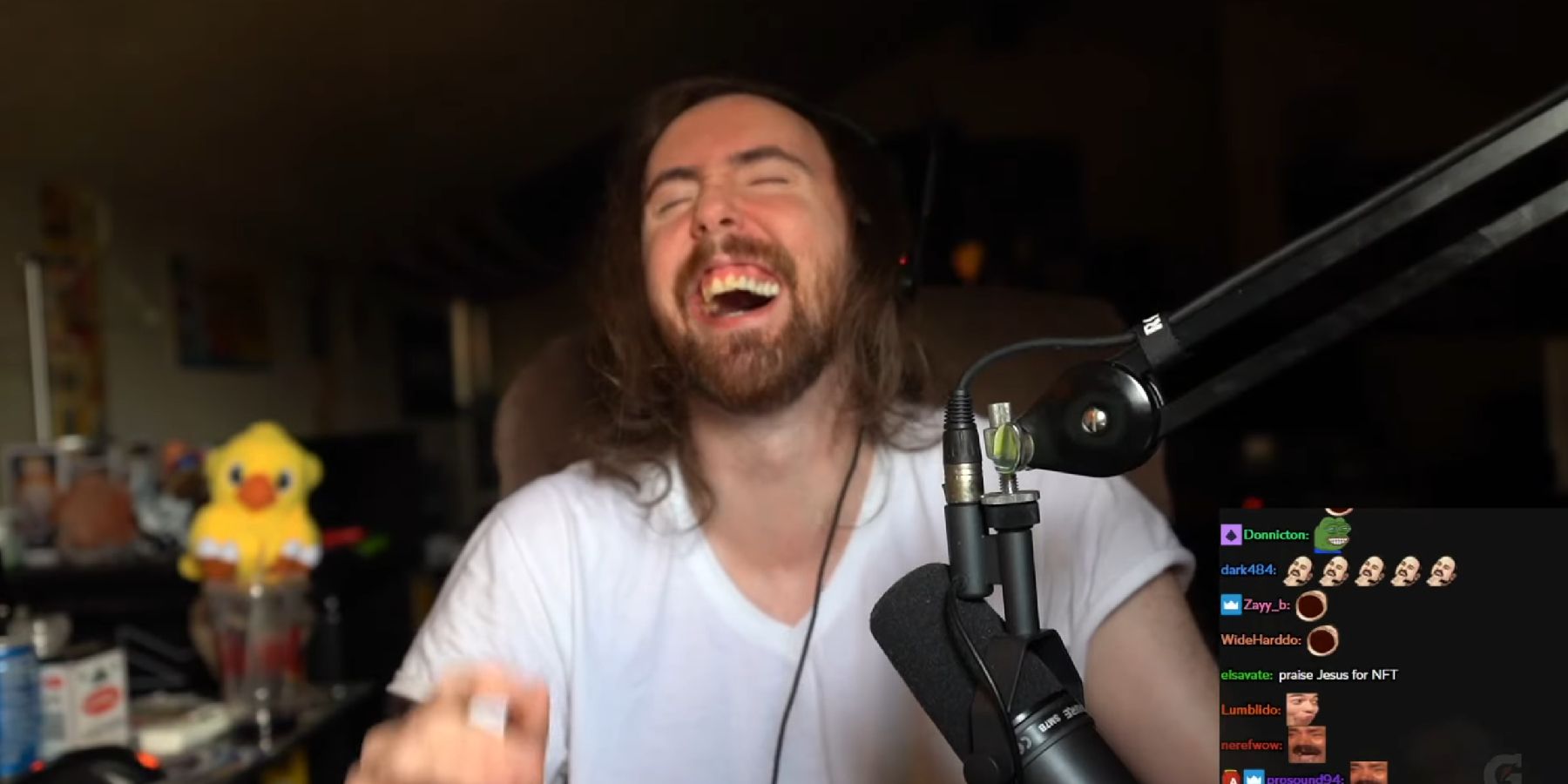 Recently, various cryptocurrencies, including Luna and Bitcoin, have seen a sharp decline in value. Voices ranging from financial speculators to Twitch streamers have weighed in on the crash across social media and YouTube. In a recent stream, popular Twitch streamer Asmongold voiced his thoughts and opinions on the current market spiral, and he doesn't have many kind words to say about it.
On May 9, the most popular cryptocurrency globally, Bitcoin, dropped below $30,000 in value, its lowest since July 21, 2021. Many onlookers and speculators have anticipated a market crash of this caliber for some time, given the plummet in NFT value and resurgence of affordable GPUs as crypto miners begin losing interest in blockchain mining. While many celebrities and streamers have advertised an abundance of new coins and NFTs, Asmongold stands as a longtime critic of cryptocurrency and non-fungible tokens.
RELATED: Twitch Has Banned Corinna Kopf
Amidst the recent crypto crash, Asmongold felt compelled to go live on Twitch despite plans to take the day off and decided to share his thoughts on the matter. Throughout the stream, Asmongold frequently cackled as he reacted to YouTuber Coffezilla's analysis of crypto's death spiral. The streamer echos statements in Coffeezilla's video, stating, "you're betting on nothing…I find this to be funny. I really do." Towards the end of the clip, Asmongold digs through Twitter posts and giggles at crypto proponents still holding on to their investments. Highlights from the stream are now uploaded to the streamer's primary YouTube channel, Asmongold TV.
Unlike government-backed assets like stocks and bonds, blockchain-based currencies and NFTs do not have any intrinsic, tangible value. The price of a Bitcoin or a Bored Ape NFT is dictated by what an investor is willing to pay for it. Needless to say, Asmongold feels vindicated by current events as the Twitch streamer has forecasted the recent crypto market plummet from the start. However, the cryptocurrency market is quite volatile, and its future is uncertain. Prior dips saw Bitcoin shoot to new heights; however, it may also plummet further.
In the world of gaming, the adoption of blockchain technologies, NFTs, and metaverse initiatives are some of the biggest questions in the industry. Despite the recent crypto market crash and heavy backlash from fans, companies like Square Enix remain committed to integrating NFTs into their games. While Final Fantasy 14, which Asmongold frequently streams, appears to be staving off Square Enix's plans for NFT adoption, it remains to be seen what the future holds for the company's other intellectual properties.
MORE: Square Enix Investing in NFTs is Ironic
Elden Ring Image Shows the Map If Players Only Unlock Required Areas
Read Next
About The Author