Crypto
Over Half of Crypto Investors Have Made Less Than $1K; How You Can Do Better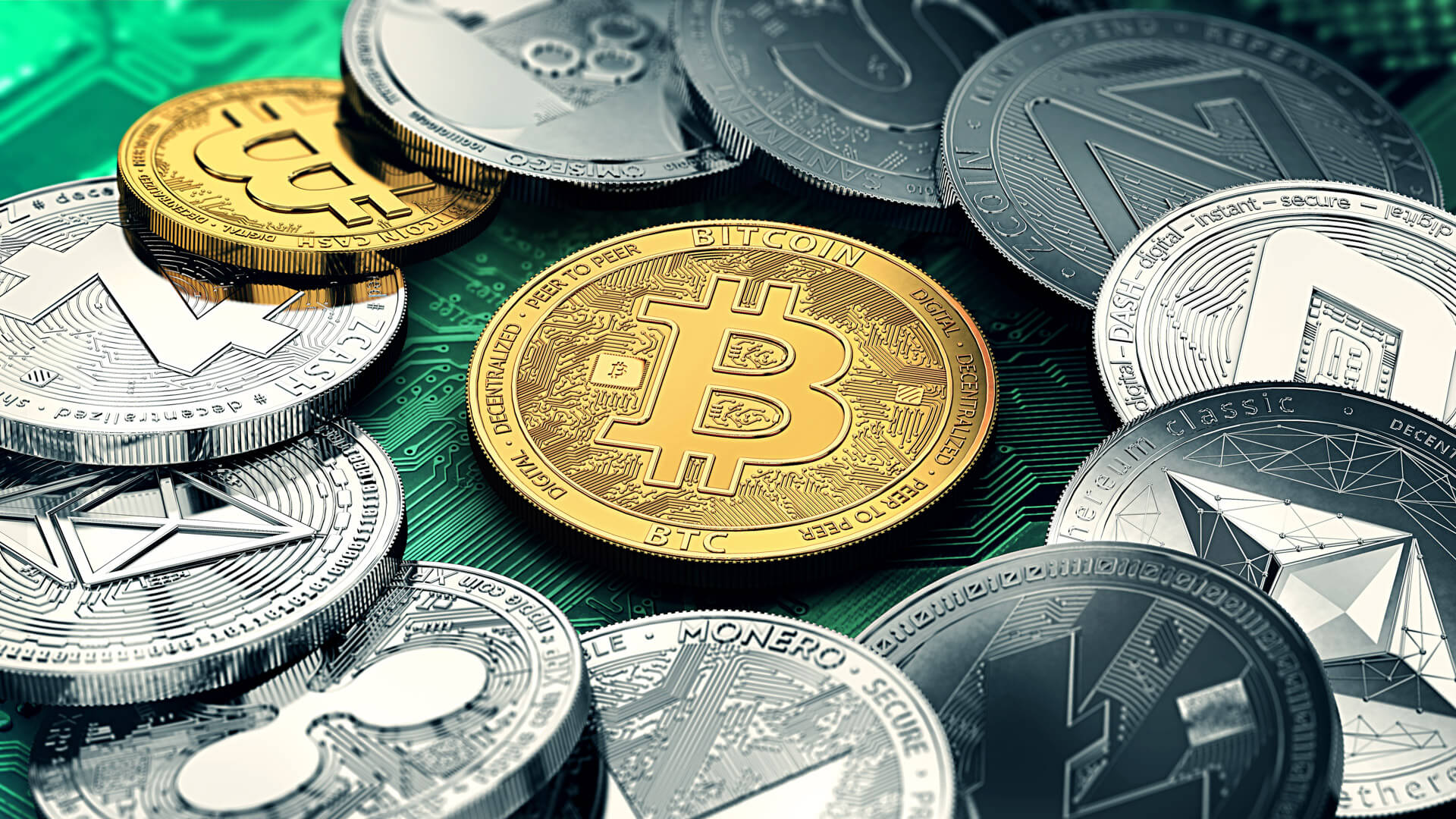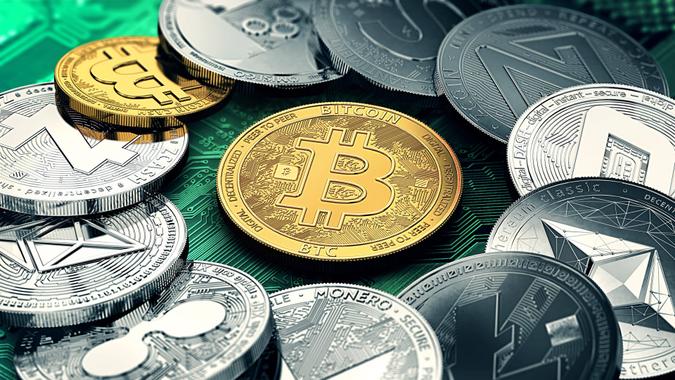 ©Shutterstock.com
Cryptocurrency is frequently in the news for the massive returns it has provided to some investors.
Bitcoin, the oldest and largest cryptocurrency by market cap, began trading at mere pennies in 2009 but now sits at about $32,000, for an annualized growth rate of over 100% per year. Shiba Inu posted even more dramatic gains in 2021, gaining an unfathomable 49 million percent.
Learn: How Much Cash You Need Stashed if a National Emergency Happens
Find Out: 6 Signs You Can't Afford To Retire
But have individual investors gone along for the ride? Responses to a GOBankingRates survey seem to indicate otherwise. According to the poll, more than 57% of crypto investors indicated that they had earned $1,000 or less in all-time crypto profits. If you're looking for a way you can invest in the crypto space and generate larger returns, check out these suggestions.
Diversify Your Holdings
Diversification is a time-tested way to reduce portfolio risk. By spreading out your investments among different holdings, you reduce the risk that any one asset can tank your portfolio. This is particularly true with uber-volatile assets like cryptocurrency. 
Ideally, you'll want to diversify your crypto investments with other assets such as stocks and bonds. However, even within the crypto space, it pays to own a variety of currencies. 
True diversification is hard within the crypto space, as many cryptocurrencies tend to trade in lockstep. But there are some currencies that are more volatile than others, and more and more differentiation is coming to the space in terms of the functions that individual cryptos serve. At the very least, diversifying your crypto holdings can protect you from picking the wrong currency that trades to zero and wipes out your entire portfolio.
If You're a Believer, Invest for the Long Term
Day traders tend to lose money, especially in highly volatile securities. It's hard enough to profitably day-trade in the stock market, for example, and the crypto market is even more volatile and difficult to trade successfully. A momentary $5,000 gain in Bitcoin, for example, can easily turn into a $10,000 loss in a matter of days or even minutes. 
If you're truly looking to build wealth in the cryptocurrency sector, you've got to make a decision about whether or not cryptos ultimately will have widespread utility. Bitcoin investors, for example, have to make decisions about whether the crypto will ultimately replace fiat currency, or at least co-exist with it and be globally accepted for payments and transactions. If so, a long-term bet on Bitcoin is the best way to build wealth.
If you're not a believer, this means you're only speculating in Bitcoin, and you should be prepared for potentially significant short-term trading losses.
What Market Veterans Say About Crypto Investing
Stocks can trade down sharply, but very few legitimate stocks ever go to zero, except in the rare case of bankruptcy. But in the crypto world, even the biggest names may ultimately end up valueless. Hard-core supporters think this type of talk is crazy, but some of the most respected billionaire investors in the world hold the opposing view. 
Warren Buffett, the co-chair of Berkshire Hathaway and the so-called "Oracle of Omaha," has said that Bitcoin is "probably rat poison squared." More notably, he told shareholders at the 2022 Berkshire Hathaway annual meeting that "there's no reason in the world why the United States government … is going to change to where they let (crypto) money replace theirs."
His co-chair Charlie Munger went one step further, saying Bitcoin is "stupid because it's still likely to go to zero."  
Billionaire investor John Paulson, who made $20 billion shorting subprime bonds during the housing crisis, has said that "cryptocurrencies, regardless of where they're trading today, will eventually prove to be worthless."
Minimize Your Losses
Regardless of whether these famed investors are ultimately correct, the fact remains that cryptocurrencies are not backed by real-world revenues and earnings like stocks are. What keeps crypto prices afloat is the hopeful thinking of investors and speculators. This means there isn't much tangible support for crypto prices, which explains their volatile trading patterns. 
An old Wall Street axiom is that the way to make money is to avoid losses, and this can be applied to the crypto world as well. If you're looking to generate profits and keep what you make, have a sell discipline that takes small losses and prevents you from getting completely wiped out with large ones.
Methodology: GOBankingRates surveyed 1,037 Americans aged 18 and older from across the country between April 8 and April 9, 2022, asking eight questions: (1) Do you invest in cryptocurrency?; (2) If you do not invest in crypto, why not? (Select all that apply); (3) How long have you invested in crypto?; (4) What is your main goal for your crypto investments?; (5) What percentage of your investments are in crypto?; (6) Which crypto(s) are you invested in? (Select all that apply); (7) How much have you profited from crypto (all-time)?; and (8) Which crypto exchange(s) do you use? (Select all that apply). GOBankingRates used PureSpectrum's survey platform to conduct the poll.
More From GOBankingRates