Economic
Baker: Act fast on $3.5B economic development plan | News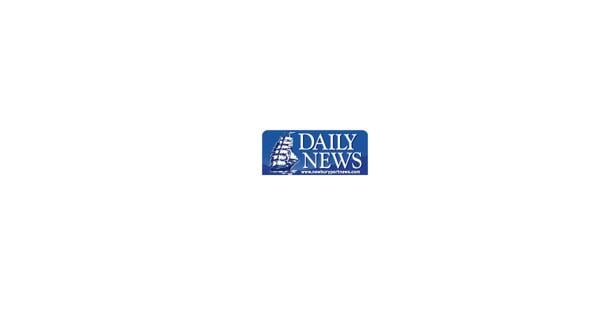 BOSTON — Gov. Charlie Baker and municipal leaders urged lawmakers Monday to quickly approve a $3.5 billion economic development plan that calls for leveraging federal pandemic funds to help cities and towns upgrade Massachusetts' downtowns, build more housing and fund clean energy projects.
Testifying personally in support of newly filed legislation before the Legislature's Committee on Economic Development and Emerging Technologies, Baker said there is a sense of urgency to move ahead with the plan to get financing in place for projects, given the likelihood of delays from global supply chain issues.
"We need to act now, to give cities and towns the opportunity and the certainty that will make it possible for them to take advantage of these significant federal resources, before the clock runs out," Baker told committee members. "Our concern has much to do with what we risk by not doing anything now."
Baker's plan, which was filed two weeks ago, calls for tapping into $2.3 billion in American Rescue Plan Act funds and borrowing $1.2 billion to fund economic development programs and hundreds of shovel-ready local projects.
The plan would spend $1.2 billion on environmental protection and climate change adaptation, including $750 million specifically for clean energy projects.
It also includes $243 million for programs to expand affordable housing, nearly $550 million for MassWorks grants for municipal infrastructure projects, and $108 million for grants to local governments for downtown redevelopment projects.
Municipal leaders echoed Baker's concerns Monday, telling lawmakers that the clock is ticking on spending the federal funding while delays in construction materials from a snarled supply chain mean most public projects must be planned and put out to bid several years in advance.
"We've got a lot of shovel-ready projects, but we still have to pull together the RFPs, get them out there, sign the contracts, and then get the work going," Newton Mayor Ruthanne Fuller, who also serves as the president of the Massachusetts Municipal Association, told the panel. "And we know from our contractors that they are facing real material supply chain disruptions."
The state is getting $5.3 billion from the American Relief Plan Act, a $1.9 trillion stimulus package signed by President Joe Biden, over the next five years.
Under the new law, ARPA funds must be committed by states by the end of 2024 and spent by the end of 2026. Otherwise, they will be returned to the federal government.
"Passing this now means that we will get the money to work before those ARPA time restrictions kick in," Fuller told the panel.
Municipal officials with shovel-ready projects that would be partially funded by the governor's proposal — such as in Haverhill and Salem, Mass. — said the money is crucial to redeveloping municipalities' downtowns and attracting new investments to their communities.
Andrew Herlihy, with Haverhill's community development department, told committee members that besides supply chain delays, communities are competing with neighboring states for a limited pool of contractors for economic development projects.
"We're a gateway city that sits along the border and the competition with New Hampshire and Maine is always there for us from an economic development standpoint," Herlihy said. "States that can get their ARPA money out on the street more quickly will have a competitive advantage over other states."
Springfield Mayor Domenic Sarno said local leaders need to know the money will be available given that some projects could be several years in the offing.
"Time is of the essence," Sarno told the committee. "The supply chain issue is very difficult and contractors need predictability. and when they're looking to move on a project they have to know that those funds are there."
The hearing on Baker's proposal is the first step in an uphill climb to approval, with the bill likely to undergo changes during the committee process. Lawmakers must take action on the bill before the Dec. 31 end of the legislative session.
Christian M. Wade covers the Massachusetts Statehouse for North of Boston Media Group's newspapers and websites. Email him at cwade@northofboston.com.