Economic
NBA All-Star game nets $249M economic impact to area | Sports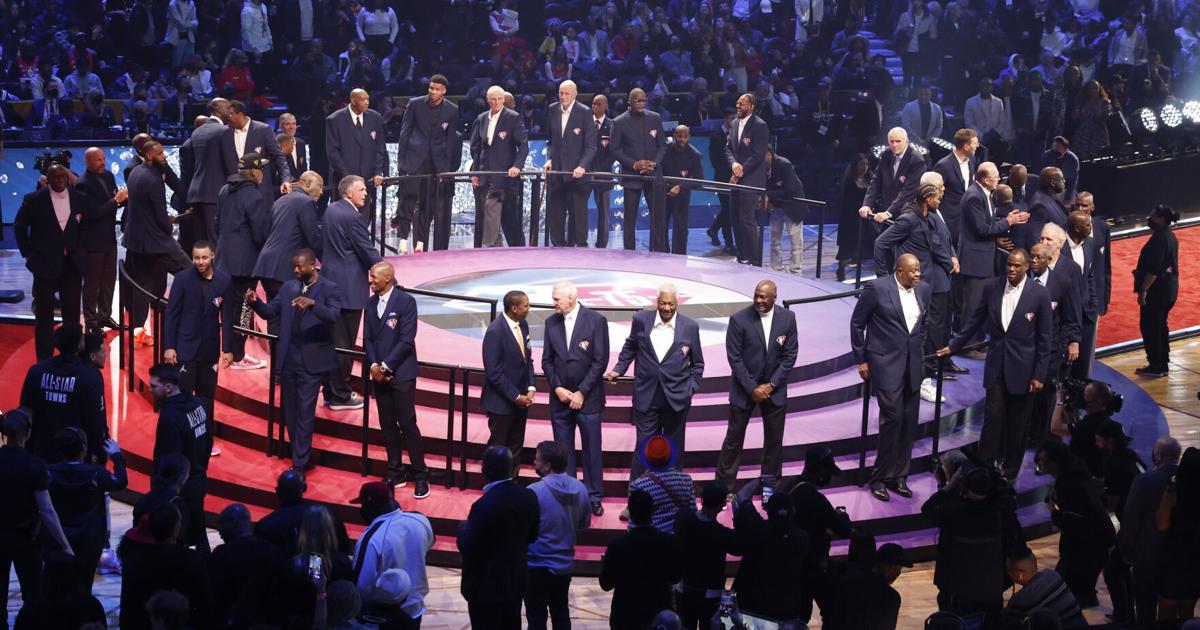 The Greater Cleveland Sports Commission announced the economic impact of NBA All-Star 2022, which took place in February.
The event was attended by 121,641 people from 45 states and 24 countries. The commission announced $141.4 million in direct spending as part of $248.9 million in total economic impact from the event. NBA All-Star 2022 received 11.9 billion in media reach and over $50 million in earned media value.
"The NBA and their corporate partners really exceeded our expectations when it came to direct spending in our community during NBA All-Star 2022," said David Gilbert, president and CEO of Greater Cleveland Sports Commission and Destination Cleveland, in a news release. "Hosting the first fan-facing All-Star in two years, welcoming so many incredible NBA legends to The Land for the NBA's 75th Anniversary season and everyone wanting to make this a very special celebration, definitely helped provide a level of excitement and aided in surpassing our original estimated economic impact number."
The event was broadcast in 215 countries and territories, in a record of 60 languages. NBA All-Star 2022 set a record for the most plays in a single day on Instagram, garnering 223 million views.
"NBA All-Star 2022 served as another reminder that Cleveland is a destination city filled with diversity, vibrant culture, rich history and a pure and passionate love for sports," said Nic Barlage, CEO of the Cleveland Cavaliers and Rock Entertainment Group. "Not only did the week infuse significant economic activity into this City and the surrounding neighborhoods, but it also left us with memories and a legacy that we will cherish forever as a community."
Temple University's Sport Industry Research Center conducted a study to find the data as it pertained to funds, viewership and media, the release stated.
"NBA All-Star 2022 had a significant economic impact on Cleveland by attracting non-local spectators and investment by the NBA and its partners to produce the event," said Thilo Kunkel, director of Temple University's Sport Industry Research Center. "In addition, the study showed Cleveland organized an outstanding event that created significant media exposure– showcasing the city as an international destination."
The $141.4 million in direct spending will be the injection of new income into the community from non-local attendees and corporations, the release said.
"The remaining impact accounts for indirect effect, additional spending occurring in the economy because of the initial injection of money, and induced effect, estimates to changes in household income attributed to hosting NBA All-Star 2022," the release stated. "All numbers contained in the Temple University report account for leakage, the amount of total direct spending not retained in the local economy."
The economic impact extended into the Cuyahoga County community, through which the NBA and NBPA contributed over $3 million and support focused on youth, health and economic opportunity. The league also donated 10,000 rapid antigen tests and 110,000 face masks in support of Cleveland Mayor Justin Bibb's efforts to encourage vaccination. The event raised $450,000 for Team LeBron's beneficiary, Kent State University Foundation's "I Promise Scholars Support Fund," and $300,000 for Team Durant's beneficiary, the Greater Cleveland Food Bank.