Politics
Guadalupe must cut $1M to balance budget | Government and Politics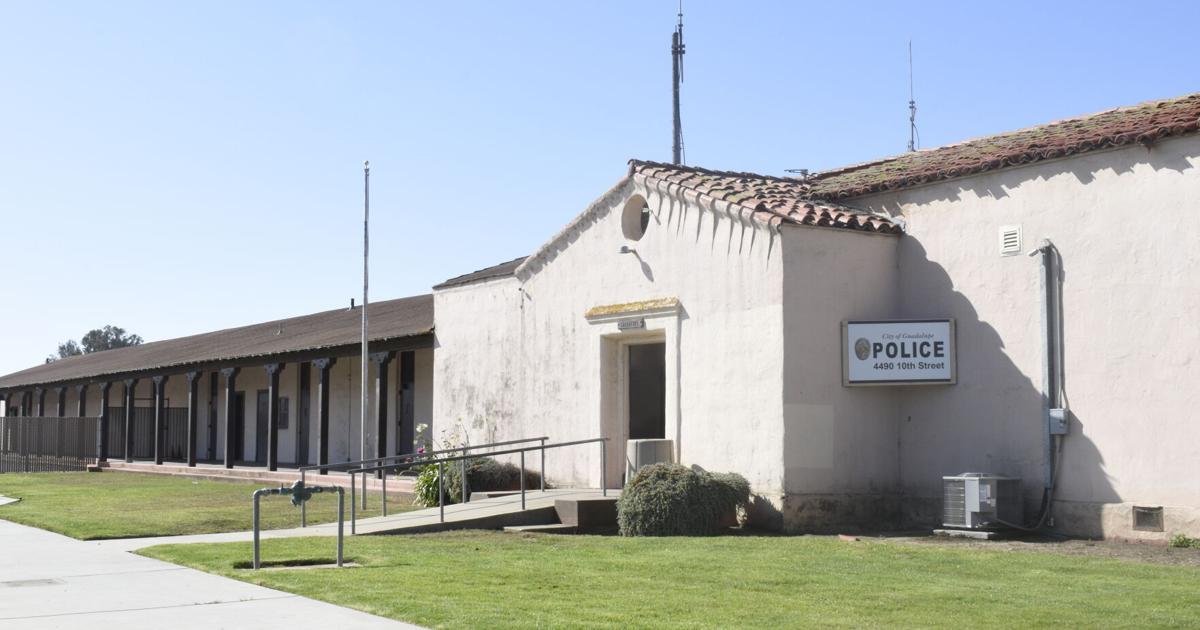 The Guadalupe City Council directed staff to put projects and hiring on hold for fiscal year 2022 as it aims to cut $1 million from expenditures due to a projected loss of funds from a delayed expansion of the Pasadera Homes development. 
The council, with help from staff, faced the daunting task of reducing the General Fund budget during a City Council budgeting workshop on Wednesday. 
The deferments and reductions should help the city maintain a balanced budget, only six years after a Santa Barbara County civil grand jury recommended that the city dissolve due to its deficit.
Staff will finalize the 2022-23 budget based on the council's recommendations before the council votes for final approval at its June 28 meeting. The budget then will be reviewed in December during the annual midpoint budget hearing to see if expected costs and revenues are where they were predicted, giving council members the chance to make adjustments as needed.
"It is important to emphasize the sustainability aspect of funding recurrent costs with one-time monies," said Lorena Zarate, finance director. "As it stands, the city is not sustainable long term as such if we continue having costs over revenue. The city may no longer be able to provide or maintain its current services and may not sustain that perhaps along with job security to its employees."
Members discuss possible cuts
Once the council determined items would need to be cut from the budget, city staff made several recommendations. 
"These items above … if you add them up, they result in savings of costs of about $1,010,200, which would be enough to have a balanced budget at this moment," Zarate told the council about the list of recommendations. "However, city staff is seeking input from the council as to which costs should be reduced, eliminated or perhaps other recommendations not listed." 
There was quick consensus about deferring some of the previously proposed expenditures, like scrapping the re-turfing and upgrades to Jack O'Connell and Tognazinni parks which would have cost the city roughly $190,000.
"It's kind of like biting an elephant; you can't eat an elephant in one bite," Mayor Ariston Julian said. "Tognazinni park gets very little use. I don't know if you've been by there lately; I very rarely see any individuals there. Right off the top, I think we can eliminate that."
Staffing has been an area of continued concern for the city, with the Recreation and Parks, Police, Fire and Building and Permits departments all having unfilled positions accounted for on the books so that they can hire immediately if someone were to apply. However, city staff recommended the deferring of several hires, like that of a emergency preparedness coordinator or fire battalion chief, until the city has a better financial foothold. Deferring the hiring of three open police positions for six months would potentially save the city nearly $200,000, despite a need to fill the positions.
During the workshop, Public Safety Director Michael Cash noted that in his role as chief of police, he is currently out conducting patrols to help fill the gap.
"I have five officers working and available in the field right now," Cash said. "With the way things are right now, it takes six to eight months to fill a police officer position."
The council ultimately agreed with the majority of the recommendations from staff, with the exception of cutting cost-of-living adjustments to unrepresented employees, which the council wished to provide. The council directed staff to maintain the status quo so the city can better assess its finances in December, and revisit hiring decisions. For now, unfilled positions are likely to remain that way. 
"Honestly the way it looks right now, because we have [The American Rescue Plan Act funds], that's what's really saving us right now," said Councilman Tony Ramirez, about federal COVID relief funding. "That's what's allowing us to hobble along until the next year, until we know better what things like cannabis, or other new measures, take into effect. I believe this year is a steppingstone year where we just have to find a way to make it through." 
Pasadera Homes building stalled
The overall decrease in available funds is largely attributed to Pasadera Homes not projecting to build any new homes in 2022-23. The large development on the corner of Highways 166 and 1, has 400 homes currently occupied or on the market, with long-term plans for at least 800.
Because there won't be building, the city won't be receiving revenues from permit and planning fees. As a result, revenues for the city's Building and Planning Department is expected to be reduced by 49% — the largest reduction across the city. According to Bodem, that equates to roughly $500,000.
On May 10, the City Council approved the tentative tract map for 98 homes in Pasadera South. However, those plans likely are delayed until the completion of a bridge across the railroad tracks at Obispo Street, which would combine the current Pasadera Site with the southern half of the development. As of the May 10 meeting, Union Pacific Railroad was reviewing the structural plans for the bridge, and construction is not yet underway. City Administrator Todd Bodem noted though that once the bridge is complete, expansion in the area could be more readily expected.
"Permitting's delayed while the railroad looks at it, but once that's complete — and if the market stays strong— then it'll start picking up again," he said. "They've got a five-year buildout plan that includes an 18-acre commercial space. We are hoping that'd be an anchor, once the population's a little higher."
Estimating cannabis tax revenue
Cannabis tax revenue could be a relief to the tight budget, although city officials remain unsure about the impact.
Late last year, the council adopted an ordinance approving cannabis-based business licenses within city limits, and has since approved one marijuana processing facility and two dispensaries, which are tentatively planned to open this calendar year. Staff projected $100,000 in cannabis revenue through the fiscal year, but that number could increase if the businesses opened sooner or the market is larger than expected.
"Back about a year ago, when we were first starting this process, HDL — our consultant — gave us a conservative estimate that we based that on," Bodem said. "During the permitting process, the applicants felt they were going to do much stronger than that, but we felt we should go with the more conservative number."
Besides the General Fund, many of the city's special funds are going strong with no need to defer projects. However, due to local, state and federal laws, those funds aren't able to be transferred and have strict guidelines for usage. For example, an expected 12% increase in gas tax funds should give the city $700,000 for street rehabilitation.
"These special funds, like Measure A or enterprise funds, those are very specific funds so we can't use those monies to beef up the General Fund," clarified Ramirez, which Zarate confirmed.