Politics
Here's what to know about the Iowa Primary Election on Tuesday | Politics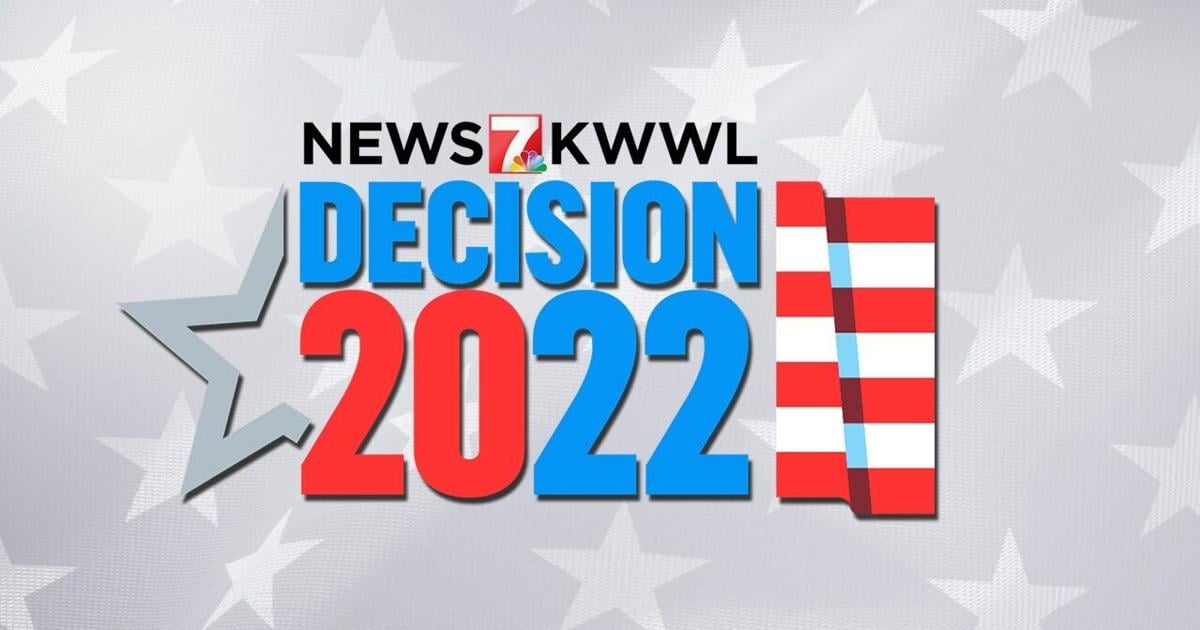 WATERLOO, Iowa (KWWL) – Iowa's Primary Elections are Tuesday, June 7th. Here's what to know before hitting the polls.
The absentee voting deadline in the state is Tuesday, June 6th. In-person voting will commence tomorrow, with polls being open in the state from 7 a.m. – 8 p.m.
If you aren't yet registered to vote, you can view multiple ways to do so here. You can also register to vote at the polls on election day with a valid ID.
Types of ID's that can be accepted are:
Iowa Driver's License (not expired more than 90 days)
Iowa Non-Operator ID (not expired more than 90 days)
U.S. Passport (not expired)
U.S. Military ID or Veteran ID (not expired)
Iowa Voter Identification Card (must be signed)
Tribal ID Card/Document (must be signed, with photo, not expired)
You can find your polling place here.
U.S. Senate (Democratic and Republican)
U.S. Senator Chuck Grassley is seeking reelection for his eighth term, and will be challenged by Jim Carlin for the Republican nomination for Senator.
On the Democratic side, Former congresswoman Abby Finkenauer is on the ballot, after a dispute over whether she qualified for the primary election. In April, the Iowa Supreme Court ruled that she will be on the ballot after a court had previously ruled she didn't qualify because she didn't meet the signature requirement. Retired Navy Admiral Mike Franken and Democratic Party Chair of the Rural Caucus Glenn Hurst will both also be running against Finkenauer in the Democratic U.S. Senator race on Tuesday.
U.S. House District 3 (Republican)
Several Republican candidates for Iowa's District 3 are running for a chance to unseat Democratic Congresswoman Cindy Axne. The District 3 race is the only contested race out of Iowa's four congressional districts. Axne, Iowa's lone Democratic U.S. Representative, is looking to be reelected for her third term. Nicole Hasso, Gary Leffler, and Zach Nunn, are running to go against her.
Secretary of State (Democratic)
Two eastern Iowa county auditors will be running for the Democratic Secretary of State race. Linn County Auditor Joel Miller and Clayton County Auditor Eric Van Lanker will be fighting to go against Republican Secretary of State Paul Pate in November. 
State Auditor (Republican)
Mary Ann Hanusa and Todd Halbur will be running in the Republican State Auditor race, looking for a chance to face off against Democratic State Auditor Rob Sand. 
Gubernatorial
Neither Republican Governor Kim Reynolds or Democratic gubernatorial candidate Deidre DeJear have opponents running against them in the primaries. The two are expected to face off in the November election. 
This will be Iowa's first election with new Congressional, House and Senate districts after redistricting maps were approved and signed into law last fall. The maps below redraw the boundaries for Iowa's legislative and congressional districts and are effective starting with the 2022 elections. 
You'll be able to follow election results on Tuesday HERE.
Find more election coverage HERE.