Politics
What is Title 42, and why is it sparking debate?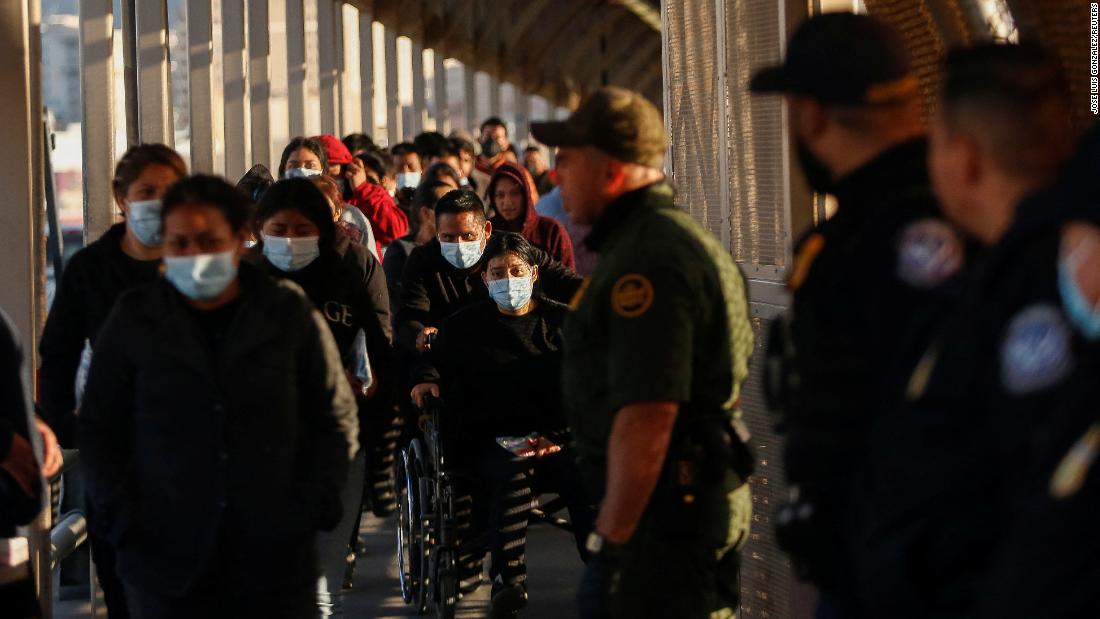 But what is actually happening? How is this different from the way things were handled in the past? And what could happen next?
Here's a look at some key questions and answers about the controversial policy and what's happening on the ground.
Why is it controversial?
But controversy over Title 42 didn't begin with the Biden administration's recent announcement of plans to roll back the policy.
Many advocates expected President Biden would lift the order when he took office, given his campaign promises to build a more humane immigration system. Instead, his administration extended the policy more than a year into his presidency and defended it for months in court.
What's been happening at the border since this policy began?
Advocates argued a racist double standard was at play as many migrants from Central America and Haiti continued to be turned back under the policy; officials denied that accusation and said each exemption is granted on a case-by-case basis.
But migrants haven't stopped trying to cross the US-Mexico border — a detail people on both sides of the debate are pointing to, with very different arguments about what it shows.
US Customs and Border Protection says arrests along the US-Mexico border increased in March, when there were more than 220,000 migrant encounters. CBP says it's apprehended more than 1 million people so far this fiscal year, which began on October 1.
So what's changing right now?
Nothing yet. But some big changes could be coming.
Officials have indicated they expect lifting Title 42 will prompt a new influx of migrants at the border. They've said they're preparing for different outcomes, including a worst-case-scenario possibility that up to 18,000 migrants a day could try to cross the border.
If the order is lifted, the way migrants are processed at the border is largely likely to go back to how it was before 2020. Under that system, migrants are either removed from the country, detained or released into the US while their cases make their way through immigration court.
But this time, the Department of Homeland Security says it's deploying more officers and agents to the border and expanding detention capacity. It also says it's planning to evaluate asylum requests more rapidly and deport those who don't have valid claims.
One complicating factor: We don't know yet what the federal judge's promised temporary restraining order will say, and whether it will block some of the steps the administration says it's planning to take to prepare.
But the federal judge's decision leaves their fates uncertain.
What could happen next?
With litigation pending and the political debate showing no sign of easing, a number of scenarios are possible. Among them:
• The plan continues: Lifting Title 42 could still end up going ahead as planned on May 23, or at a later date, depending on what happens next in court proceedings. This will likely result in an increase of migrants at the border, as officials have predicted. Administration officials say they've been preparing for an influx, and advocacy groups say the situation can be handled in an orderly fashion and doesn't have to spiral into a crisis. But will it?
This much is clear: The border is once again the epicenter of major political debate, and the lives of thousands of people hang in the balance.
CNN's Priscilla Alvarez, DJ Judd, Rosa Flores and Daniella Diaz contributed to this report.