Politics
Why young voters probably won't cost Democrats in 2022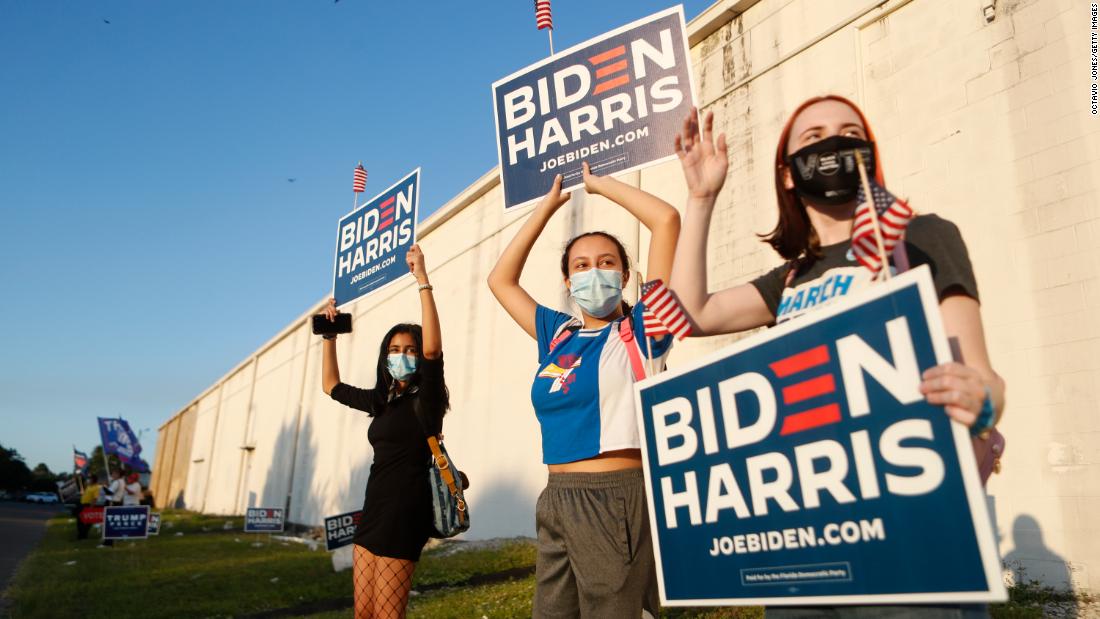 Such headlines are not surprising when a president is struggling in the polls. People always want to find an explanation for what is going wrong.
The debate over young voters is where we start our statistical journey this week, and why all may not be what it appears at first glance.
Biden has a young voter problem, but Democrats do not
Biden's popularity among young Americans went from being higher than any other age group to being lower than almost any other age group.
Sometimes, however, approval ratings don't tell the whole story. In this case, these approval ratings might suggest that the Democrats will lose among young voters in the midterm elections. A look at the generic ballot, on other hand, indicates that would be wrong.
Biden's approval rating among voters under 30 was 39%. This, of course, is very similar to Gallup's reading of this age group.
When voters under 30 were asked who they would vote for in their congressional district, Democrats held a 48% to 29% advantage over the Republicans. That 48% vote share and 19-point lead were better from Democrats than responses from any other age group.
Democrats won the national House vote among voters under 30 by, depending on the source, somewhere between 22 (Catalist) and 26 (the network exit polls) points in 2020. That averages out to a 24-point margin.
The fact that the current Democratic lead among young voters is 7 points less than their 2020 margin with this group makes a lot of sense. The political environment has shifted against the party, as the generic congressional ballot shows Democrats doing worse among all voters by a similar margin — about 5 to 6 points.
If nothing else, it's a sign that, even if Biden isn't liked by most young Americans, Republicans haven't come anywhere close to sealing the deal with them.
That's not to say all is good for Democrats among young voters ahead of the midterm elections.
Just 10% of voters under 30 said they were extremely enthusiastic about casting a ballot this fall in CNN's most recent poll on the topic. A higher percentage of voters overall (24%) indicated they were extremely enthusiastic.
This doesn't mean that young voter enthusiasm won't drop more or that Biden's unpopularity won't affect them. It's just that for now, it hasn't. Democrats have larger fish to fry, with the national political environment turning against them.
Don't count Biden out for 2024
At a minimum, Biden would be a heavy favorite to win his party's nomination were he to run.
Sitting presidents who either lost a primary or dropped out of running for another term all had approval ratings among their party's voters of below 70%. (George H.W. Bush, who didn't lose a primary but was challenged by Pat Buchanan in 1992, had an approval rating in the low 70s.)
As for the general election, keep in mind that most presidents who make it to November have won reelection. They have won about two-thirds of the time. That general percentage holds whether you look at elections over the last 40 years or the last 100 years.
Trump nearly pulled it off, despite consistently having low approval ratings and facing a global pandemic and a middling economy in his reelection year.
The bottom line is I have no clue who is going to win 2024, though betting on an incumbent president is usually a pretty decent bet.
For your brief encounters: Americans want marijuana to be legal
Leftover polls