Politics
Zelensky welcomes US Senate delegation led by Mitch McConnell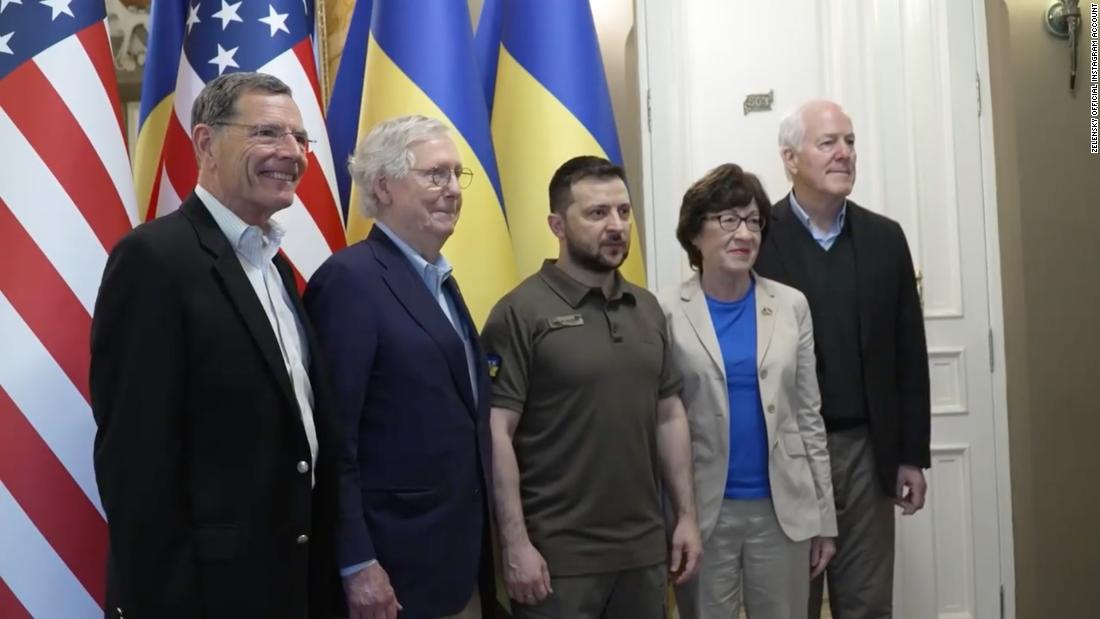 Zelensky said on his Instagram account that the visit "is a strong signal of bipartisan support for Ukraine from the United States Congress and the American people."
He added: "Thank you for your leadership in helping us in our struggle not only for our country, but also for democratic values and freedoms. We really appreciate it."
Republican Sens. Susan Collins of Maine, John Barrasso of Wyoming and John Cornyn of Texas were also seen meeting Zelensky in video and photos posted to the Ukrainian president's social media accounts.
It's unclear whether the meeting took place Saturday and whether the delegation is still in Kyiv.
This is a breaking story and will be updated.