Property
5Ws+1H: What It's About: Property manager touts juggling as way to relief stress | News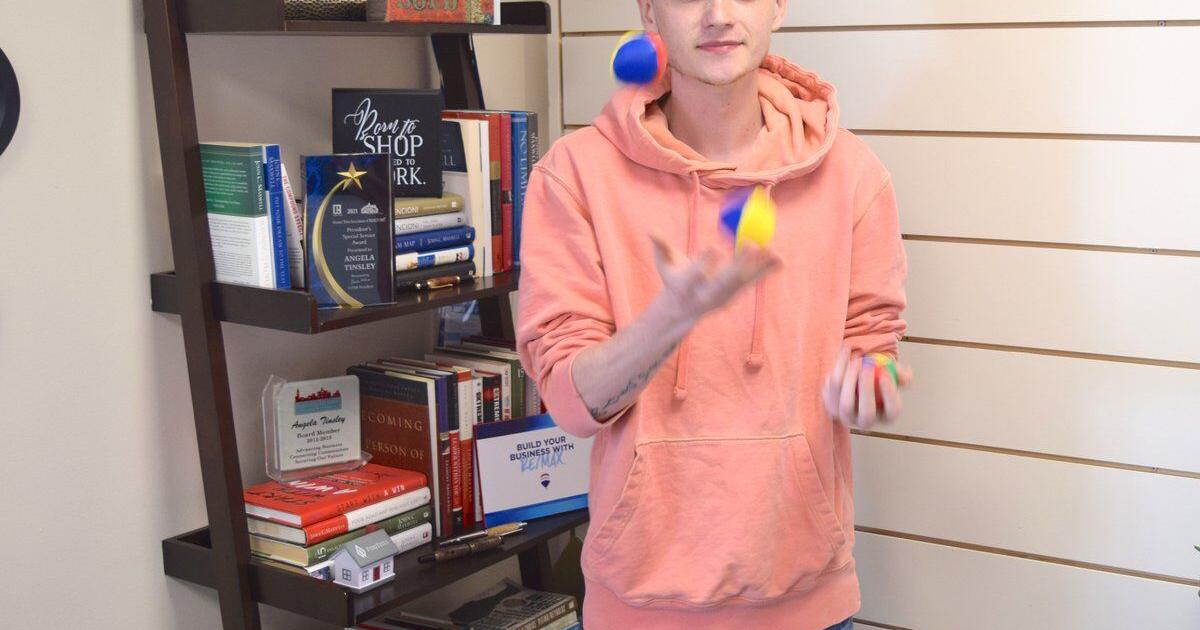 With time on their hands, kids are trying to figure out what to do over the summer break. And while many parents have signed them up for camps, many youngsters will have more time than they know what to do with, which is why some are turning to juggling.
Nathan Tinsley is rental property manager at RE/MAX Select in Tahlequah, and he learned to juggle after a friend encouraged him to give it a try. Tinsley taught himself by reading a book, though nowadays, online tutorials offer resources to teach folks how to juggle balls, pins, soccer balls, drumsticks, eggs, knives, plastic bags, rings, scarves, and more.
"I like juggling because it looks impressive, even though the movements are simple. It just takes a little eye-hand coordination and a little bit of practice," he said.
He recommends being patient.
"Start small. Don't feel stupid by practicing juggling with just one ball. Then work your way up until you get comfortable with all three," said Tinsley.
Many spectators may believe jugglers have an acute ability to catch an object, but he said the real talent is knowing how to properly throw a ball.
"That's why you start with one ball. You need to learn how hard you need to throw," he said.
As he juggles, he makes small, consistent circles with his hands, which allows a space for the balls to not crash into each other.
Tinsley became inspired to learn to juggle after watching performers, such as on shows like "America's Got Talent." He thinks picking up the talent can help others to find resolve.
As a property manager, he handles all the rentals at RE/MAX, which requires its own kind of juggling. As a part of his job, he is in charge of receiving rents, finding prospects for rental properties, answering phones, spearheading evictions, rekeying doors, and cleaning. When times are hard, he takes a couple of minutes out of his day to juggle.
"It is a stress reliever. When I get stressed and too much work is coming my way, I come in here and I juggle for five minutes," he said.
Learning to juggle isn't just for kids. He thinks anyone who wants to learn a fun skill, whether to destress or to impress friends, can learn with a little bit of time and practice.
"I got bored one day, and I taught myself to juggle," said Tinsley. "There will be a lot of kids at home, and they are going to get bored too."