Property
How to Write Compelling Rental Property Descriptions | Think Realty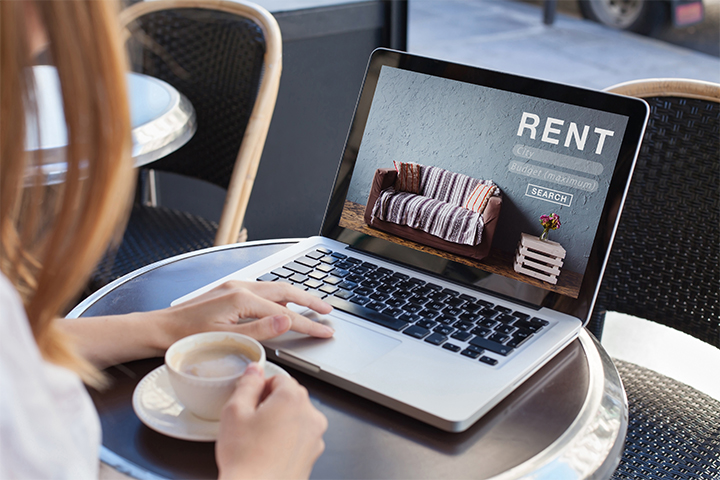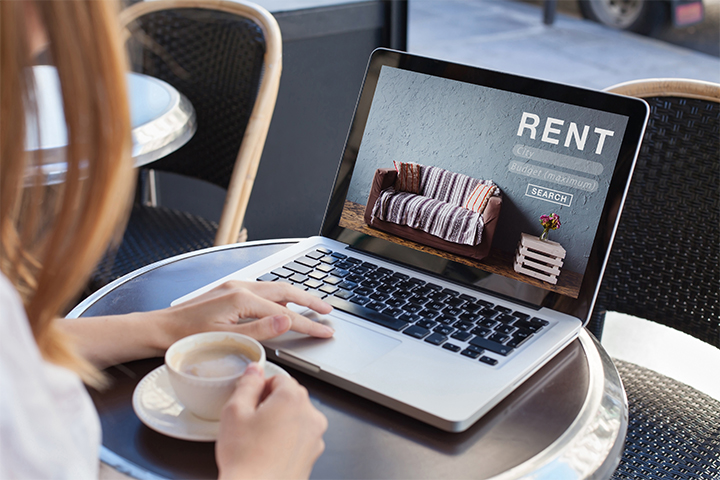 To attract tenants in a competitive market, your words matter.
In its most recent Rental Housing Finance Survey, the census bureau counted 48.2 million individual rental units in the United States. With new apartment buildings going up seemingly every month, that's stiff competition for your clients' rental units.
Some real estate agents are going the extra mile to fill rental properties, including listing them on Airbnb for potential tenants to "test out" before signing the lease, or hosting local MeetUp affinity groups in shared community spaces.
Rental properties have to stand out, not only with how they look and their amenities but also with how they're described to pique the interest of potential tenants and provide them with adequate information about the home. It doesn't take a professional copywriter to draft descriptions, although it's great if you partner with one. You just need a touch of creativity to make the descriptions work for you.
Description Basics
Ultimately, potential tenants are looking for basic information about the rental unit upfront, without having to scroll through property details elsewhere, particularly if you're placing the listing in the MLS or on Zillow or Trulia.
Your description should include the number of bedrooms and bathrooms, general neighborhood details, square footage, and rental cost. Don't forget to mention when a tenant can move in. This information will answer all the basic questions someone might ask about the home and help screen tenants whose needs won't be satisfied with the property.
A Little Bit of Spice
A basic description is designed to inform, but it won't always catch someone's eye. However, emphasizing a really great feature will.
To draw your reader in, use the best thing about the rental property as the introduction to the listing. For example, you might want to highlight something unique about the property that sets it apart from others in the area.
Point out that it has a two-car garage, that it's newly remodeled, or it's within walking distance to shops and dining. Put this feature in the very first sentence of your description, and then follow up with the basics. For example:
Fully remodeled family home! 1,200 square feet featuring 3 bedrooms and 2 bathrooms in Waldo, available June 1.
The Business Side
So far, our sample listing is missing some valuable information you should include before you post the property for rent. Ensure your description includes:
Monthly rent
Required deposit
Brief list of distinct features (hardwood floors, granite countertops, or fenced-in yard)
Whether it is pet-friendly
List of included utilities
Home style (apartment, condo, ranch, colonial, etc.)
Address or major cross streets
Contact information for tours and leasing in the form of a call to action, at the very end of the listing
For listings online, independent of the MLS, such as on social media, there's a bit of a debate as to whether an agent should include the full address of the property. Ultimately, it's up to you. For some locations, cross streets provide adequate information to tempt potential tenants into touring. But for others, a specific address helps tenants determine whether the location will truly work for them.
Engaging and Easy to Read
Your potential tenants are relying on your property description to inform them of a housing option in their area. Although it may be tempting to be clever and add some pizzazz to the description, doing so creates clutter that hides the facts they're looking for. Keep the description no more than six sentences long.
Although your property description should be as easy as possible to read, it can still be interesting. Vary the sentence length. Use descriptive phrases to help clients imagine the rental property. And never add details that could be misconstrued as a violation of Fair Housing Laws.
Let's look at our sample listing again:
Fully remodeled family home! 1,200 square feet featuring 3 bedrooms and 2 bathrooms in Waldo, available June 1. $1,400/month with two-month deposit secures this pet-friendly ranch with easy-to-clean LVP flooring and landscaped backyard oasis at W. 79th and Brookside. Water and trash included. Call (816) 555-5555 to tour today.
A Professional Polish
Your listing comes across as perfectly professional when it's free of errors, including typos and incorrect information. Ask a colleague to proofread each listing for you and consider using a spell checking tool.
Finally, when applicable, include clear photos of the property taken in daylight.
Why the Formula Works
Brevity and clarity work together in rental property listings because that's the type of content people are accustomed to seeing online, thanks to the rise of social media.
Expect potential tenants to skim over every ad they read until they spot one that checks all their boxes. All the special extras and considerations will motivate them to pick up the phone to make an appointment for a tour and, if all goes well, a lease signing.
Gain Authority
With most of your tenant leads coming from the internet, you need a digital marketing firm on your side to keep your agency top-of-mind when people are looking to buy or rent properties. For this, snappy property descriptions won't be enough.
---
Jenifer Calandra's decade of marketing experience in a range of industries gives her a unique perspective on strategy. As a senior digital copywriter at iFocus Marketing, Calandra is a professional writer by trade, who crafts the story of your brand to positively affect your website's search engine optimization and authority with your target audience.
When partnering with iFocus Marketing, you get an in-depth analysis on current and future marketing strategies and tactics, as well as a custom marketing plan built to make an impact and generate the return on investment you are looking for. With experience in the real estate industry, iFocus Marketing is prepared to help you reach your goals today.
---