Property
Lane property to gain improvements through Eagle Scout, Rotary projects | Local News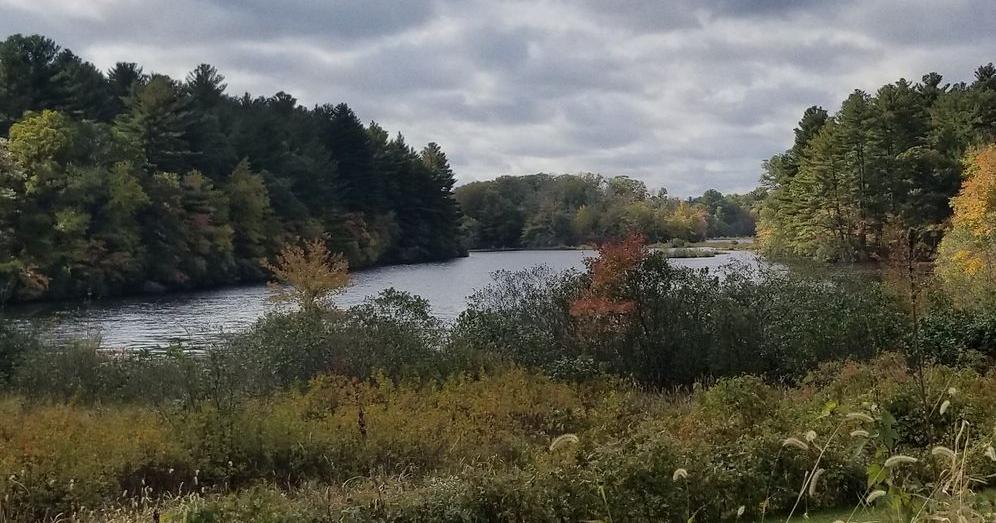 An aspiring Eagle Scout seeking direction for his project may have gotten a bit more than he bargained for this week.
Appearing before the conservation commission Monday night, John Gonsalves from Troop 32 in Foxboro presented tentative plans for a partial makeover of the Lane Property's Story Book Trail, near where the home of Clifford and Edith Lane formerly stood.
"It is currently overgrown and has what looks like the remains of bricks and debris from the house," he explained.
In addition to removing any remaining debris, Gonsalves proposed to level out the area in hopes of creating a gathering place, as well as making it more passable by trail users who currently have to skirt around this section.
He also pledged to keep the area as natural as possible without removing any existing trees, although he suggested that several fallen trees should be moved off the trail itself.
"This will make the area more usable," while making existing trails better defined and safer to use, he said.
Gonsalves said he would plan and oversee the project, which would be undertaken with the assistance of fellow scouts and family members.
But conservation manager Jane Pierce suggested that Gonsalves broaden the project's scope, adding the location has become overgrown by several invasive species, most notably wisteria and honeysuckle vines, but also poison ivy.
"I would love to get the area cleared of the invasives," she said, adding that expanding the project in this way would give participating scouts a hands-on lesson about how invasive species can take over an ecosystem. "To get it chopped back would be a tremendous help."
On the plus side, Pierce said the area is also populated by low-bush blueberries, lady slippers and other native plants which could flourish if the invasive vegetation was eradicated, or at least controlled.
"I think this is a great opportunity to get this site cleaned up," she said. "If that sounds interesting to you, I think it would work really well."
Formally known as the Lane Homestead Conservation Area, the property was purchased by Foxboro in 1988 for $1.5 million from the estate of Clifford and Edith Lane, who had collaborated on their seminal history of the town, "This Was Foxboro," published in 1966.
Over the years, conservation officials have sanctioned a variety of Eagle Scout projects involving work at the Lane Property.
Although caught off guard by Pierce's suggestions, Gonsalves agreed that his proposal could be expanded to include the removal of invasive plants, and said he hoped to have the work completed by late fall, weather permitting.
Acting Chairman James Marsh asked Gonsalves to meet with Pierce and fine tune the project parameters, then return to the commission to discuss any revisions.
In a related matter, commission members on Monday also voted to re-brand a trail extension linking Chestnut Street parking access with the Lane Property entrance off North Street as the "Neponset View Trail."
The extension, which begins at the Chestnut Street grade crossing and winds between Neponset Reservoir and the railroad right of way, connects with the Lane Property trail system near the reservoir dam.
The action came at the request of Foxboro Rotary president Kay Andberg, who updated commissioners on the club's efforts to improve the trail, which includes re-routing portions further from the reservoir in an effort to improve natural drainage.
"I was hoping it could be named the Neponset View Trail," Andberg said, adding that Rotarians wanted to raise awareness that people can walk to the Lane Property via this route.
Pierce said the project is being undertaken in a manner consistent with the commission's trail maintenance requirements, including the style of a new trailhead sign, which will be a brown wooden design with carved white lettering.
Andberg said the new sign, installed closer to the street, would replace an aging sign identifying the property as town conservation land.
Commission member Peter Atanasoff commended the Rotary Club for undertaking the project, which he suggested will ease confusion about where the trail actually begins.
"I think a lot of people don't know that you can get to the trail from that spot" off Chestnut Street, Atanasoff said, adding that a private driveway is situated in that same location.
"Then people wouldn't be so concerned about driving on someone else's property," Pierce added.