Property
Library, Sheriff Request More Funding as Property Tax Bills Soar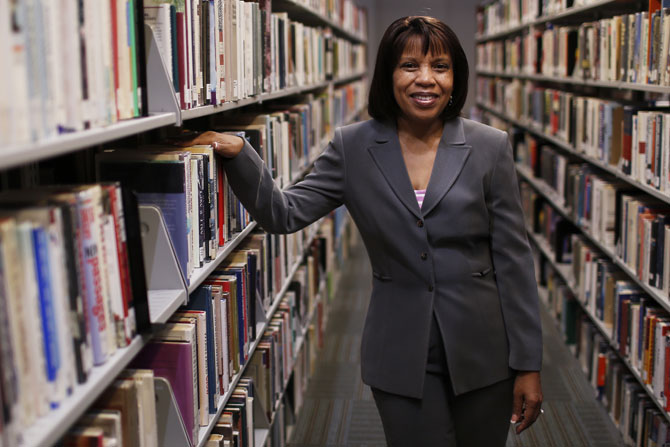 Property tax assessments went out recently, leaving many Athens homeowners with sticker shock despite both Athens-Clarke County and the Clarke County School District proposing to roll back the tax rate this year.
Mayor Kelly Girtz's proposed budget includes a half-mill tax cut, and the $189 million budget tentatively approved by the school board May 12 cuts the school tax rate from the state maximum of 20 mills to 18.8 mills. Yet many taxpayers will still see their taxes rise dramatically this year because of a spike in property values.
The county tax digest increased 19% in 2021. Part of that is due to new development, but existing property values rose by an average of 16%. Even with the millage rate reduction, the owner of a $300,000 home will pay an average of $189 more than last year in school taxes alone, according to CCSD. With a half-mill cut, ACC's property tax revenue will still rise 10.5%. 
ACC Finance Director David Boyd attributed the sharp rise in property values to a combination of millennials entering the housing market, a lack of supply, cheap credit and rising construction costs. He predicted another strong year for tax collections in 2022 but a slowdown in 2023.
Several speakers asked the commission to roll back the tax rate further, citing the pandemic and lower-income homeowners' inability to pay more taxes. "You are killing the homesteaders, the people who actually live here and work here and love Athens," Jeb Bradberry told commissioners at a May 12 public hearing. "You have increased our tax burden much more than our fair share."
That's something commissioners Allison Wright and Mike Hamby had already suggested during a May 10 work session. "I do believe we could do a higher millage rate reduction," Wright said. "For those of us who've gotten our tax assessments, it's shocking."
However, Commissioner Jesse Houle is opposed to cutting the millage rate at all, and Commissioner Mariah Parker prefers a more targeted approach than an across-the-board cut.
Others are asking for more spending. Sheriff John Q. Williams appeared at the May 12 budget hearing to fight for $1.3 million he requested that Girtz and Manager Blaine Williams did not include in the budget. Williams said he needs the money to pay overtime due to a staffing shortage at the county jail, predicting that the department would run out of overtime funding by December. He also wants raises for deputies to bring their salaries up to the level of ACC police officers.
"We have people who feel like they're being devalued, that the police department is the big brother and the sheriff's office is the little brother, and quite frankly, they feel like they're being kicked in the knees," Williams said. "I can't go for that… We're hemorrhaging. We need pay on par with what the other law enforcement agency is."
To address high turnover, much of this year's increased tax revenue will go toward 7–9% raises for all ACC employees, costing $2.9 million. Public safety employees would receive an additional $2.3 million in step increases as they move up the pay scale.
Library employees also asked for additional funding. Girtz recommended $200,000 for raises for library staff, but the library's initial request was $420,000. Library workers said at the budget hearing that some positions pay as little as $8–$10 an hour—less than McDonald's, one pointed out. A job opening for a librarian that requires a master's degree is being advertised at $15 an hour.
"Of all the jobs I've worked in Athens, including in the service industry, there is more turnover at the library than in any job I've seen," circulation manager Nathan Sheets told commissioners.
The minimum wage for ACC employees is $15, but the Athens Regional Library is technically a separate entity that falls under the Board of Regents. It receives little financial support from the state, though—library workers were exempted from Gov. Brian Kemp's $5,000 raises for state employees—and leans heavily on ACC for funding. 
Some commissioners were skeptical of providing additional funding to the library this year, though, because it doesn't have a defined wage structure or a plan to deal with wage compression.
The commission will take public comment again at its agenda-setting meeting Tuesday, May 17 at 6 p.m. The final opportunity to comment on the ACC budget will be before the commission's voting meeting June 7 at 6 p.m. However, at that point it will likely be too late to make changes unless commissioners put off the vote until later in the month. The new fiscal year starts July 1.
Three public hearings are scheduled on the CCSD budget: 4:30 p.m. Thursday, May 19; 6 p.m. Monday, May 23; and 5 p.m. Thursday, June 2, the day the school board is scheduled to give its final approval. All three are at CCSD's new Prince Avenue headquarters in the old Prince Avenue Baptist Church/Piedmont College building.
New initiatives proposed in CCSD's budget include raising the minimum wage for school district employees to $12.50 an hour, making permanent the $2,000 pay raise for teachers in this year's state budget, and putting a family engagement specialist in each school.
Like what you just read? Support Flagpole by making a donation today. Every dollar you give helps fund our ongoing mission to provide Athens with quality, independent journalism.