Property
Los Altos housing element: New housing unlikely, property owners say | News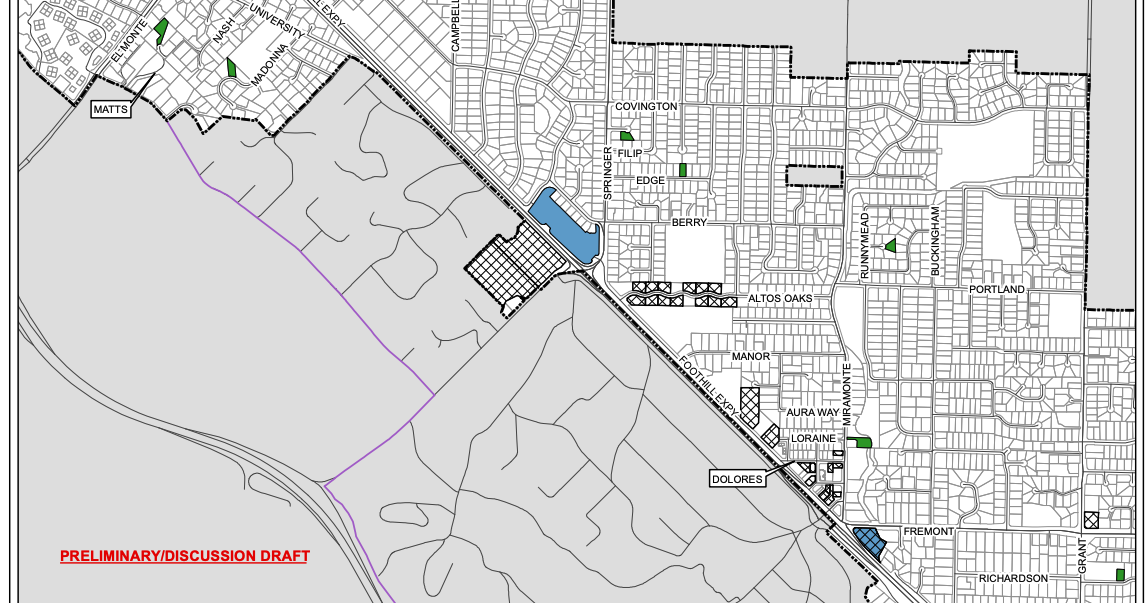 Given the gargantuan numbers for state-mandated new housing, developing a successful housing element for a mostly single-family-zoned community like Los Altos is a daunting task.
Next in the process is the completion of a draft housing element, due for public review before the end of the month. As of last week, the city could not offer a specific date.
"We are on track," said Michael "Nick" Zornes, the city's new development services director, who is leading the process. "We have to have local adoption by January of next year, so we have a good amount of time."
The housing element, part of the city's general plan, provides an analysis of housing needs and a strategy for meeting them. The element must be updated every eight years. For its next cycle, 2023-2031, Los Altos is required to provide opportunity for the building of an additional 1,958 units, more than 1,100 of them deemed below market rate. The element is supposed to provide a roadmap for offering housing options for residents of all ages and abilities.
Los Altos now has two staffers with previous experience in getting state housing elements approved. Zornes led the passage of Encinitas' housing element and is working on his fourth housing element in three years. City Manager Gabriel Engeland led passage of a successful element during his previous job as city manager of Sierra Madre.
Some local residents have questioned the validity of an inventory list of acre-plus properties that could accommodate new housing. Three of the sites are established shopping centers, including the 6.13-acre Rancho Shopping Center, with origins in the early 1950s, and the 1.76-acre Village Court at El Camino Real and San Antonio Road.
"We're not even talking about it or thinking about it," said one Village Court representative about the housing option.
"Draeger's intends to continue in its current form," said owner John Draeger, whose 0.96-acre First Street market property is included in the inventory list. "We recently invested in a major upgrade to our grocery store."
Two of the largest sites in the inventory are churches – Los Altos United Methodist Church at 655 Magdalena Ave. (6.26 acres) and the neighboring Bridges Community Church (formerly First Baptist Church of Los Altos) at 6.35 acres.
"One of our members saw the list and brought it to our attention," said Bridges pastor Dan Stockum. "We were a bit surprised. … We were not contacted before being added to that list, and we have no plans to convert any of our property to housing."
Added LAUMC pastor Kathi McShane: "(Our) property is very fully used, so it's hard to imagine that housing would work there; and we certainly haven't discussed it. But I think the city would find LAUMC a well-intentioned conversation partner if the discussion were opened."
Anne Paulson, with the Los Altos Affordable Housing Alliance, pointed to the list of acre-plus properties likely to be considered for lower-income housing.
"The city is counting on a lot of housing from them," she said. "How many homes, if any, are the owners interested in building?"
"You have to prove to (the state Department of Housing and Community Development) that the sites have potential for actual (housing) use," Zornes said.
However, he added: "It's important to remember that the jurisdiction only has to account for development potential."
Following a 30-day public approval process, the city will send the HCD its draft housing element for review, likely in August. HCD officials will have 90 days to provide feedback for the city to incorporate. HCD will have subsequent 60-day review periods for each revision.
The city is set in December to finalize the element, followed by local adoption by Jan. 31. The city and HCD would continue to work on the document, with a certification deadline of May 31.
Zornes indicated that factors of timeliness and perseverance play into a successful housing element.
He noted the issue of the city not finishing its process too early, before the passage of new state housing laws that could impact the element.
"No jurisdiction gets it done right the first time," he said.