Property
Measure A Enhances Property Values | Mailbox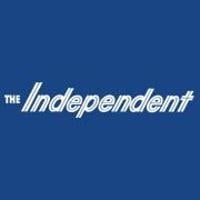 Ellen Goold, Livermore Realtor
Real estate prices are driven by supply and demand and it's no secret that strong schools increase demand for local homes. The average listing home price in Livermore is up 22% since this time last year in part due to homeowners loving Livermore and staying here. That's why voting Yes on A, to renew local funding without increasing taxes, that our Livermore schools have relied upon since 2004, is the smart choice whether or not you have children in school.
Measure A protects quality education in our local schools by keeping great teachers in our classrooms, maintaining strong academic programs and keeping classroom technology and curriculum up to date. Having had children of my own in elementary school in 2003, I can guarantee this funding makes a tremendous difference. 
Throughout my career in real estate I have seen the profound effect that schools have on the property values of homes, especially in a suburban environment like ours. The word is out that our schools are some of the best in the Bay Area and strong schools support strong communities and a vibrant real estate market. 
Election Day is next Tuesday, May 3. Find your ballot and vote YES on A! It's the right choice for our students, our schools and our community.