Property
Prime Position: Castlen turns former Green River Steel property into thriving river terminal | News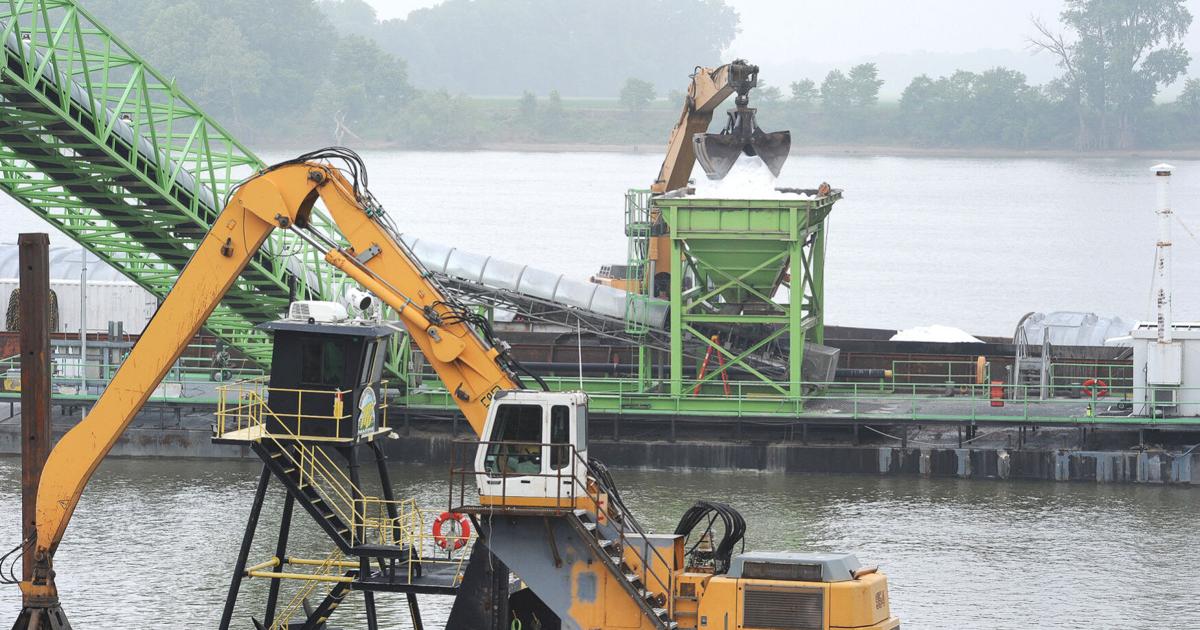 When Matt Castlen began welding out of his garage at age 19 to make extra money, he never imagined that he would be the owner and operator of a successful river terminal 16 years later.
"I'd fix people's bush hogs, repair cattle chutes to whatever people had there in the community," Castlen said about how he started. "I never dreamed that welding at night would lead down a career path into the steel business and now this."
Castlen, 35, whose roots are in farming, is running a thriving, multimillion-dollar river terminal on what used to be the old Green River Steel property east of Owensboro.
In 2014, Castlen and his wife, Laura, bought the 92-acre property from the Owensboro Riverport Authority for $2.6 million to expand their business, then called Castlen Welding and Manufacturing.
The company now falls under the name Castlen Steel, specializing in design and fabrication, industrial contracting and commercial agricultural contracting.
"I've been working since 2014 just organically cleaning the property up, applying for the permits, doing the dirt work and slowly doing it ourselves," he said.
With the Ohio River, an existing rail line and access to major highways, Castlen said the property was ideal for expanding the company.
"We built terminals all over the country … so we developed a great deal of experience of how terminals work by being the people that built them and designed them," Castlen said.
And much of Castlen Steel's river terminal was built during the height of the COVID-19 pandemic.
Castlen said the construction of the terminal, which was followed by the belt line that moves material from the river to the warehouse, began in earnest in April 2020.
"It was in our plans to build it, but with COVID, we made an offensive move to be able to retain our employees when a lot of industry was shutting down," Castlen said.
As Castlen was building the terminal side of his steel business, he was also serving as a state senator.
Castlen, who has children ages 11, 8 and 5, said it became apparent that he needed to be home more with his family, which is why he decided not run for a second, six-year term.
"Some of the most important times of their lives, we're in them right now," said Castlen about making his children a priority. "Even though they say the legislative body is a part-time job, it really isn't."
With the terminal operational at the end of 2020, Castlen said it was securing the contracts with two major fertilizer companies — Growmark and Archer-Daniels-Midland Co. (ADM) — that became a game changer.
In 2021, he began constructing two state-of-the-art fertilizer storage buildings — one 37,788 square feet and the other 48,947 square feet. The fertilizer warehouses have been operational since November 2021.
When products are placed inside their storage bins, blends are automatically mixed and calculated through a computerized control system to the farmer's specifications.
The terminal acts as the distribution point for the two major fertilizer suppliers, which can be done through trucks or trains. They ship to Tennessee, Indiana and throughout western Kentucky.
Castlen said barges originate in New Orleans. From there, they haul everything from fertilizer to stone inland via the river system.
"We unload some and some go to other places," Castlen said. "Once they're unloaded, they're cleaned, re-certified and head back to New Orleans loaded with grain. It's a never-ending cycle."
Castlen said American River Transportation Company, a wholly-owned subsidiary of ADM, maintains its barge crews at the terminal, making it a "one-stop shop."
"When someone wants to bring their product from overseas to the United States, they can contact one company and bring it all the way into Owensboro and distribute it out to the midwest from right here," Castlen said.
Since he began handling fertilizer, the market has been dramatically changed by the war between Ukraine and Russia, which has caused a worldwide shortage and prices to skyrocket.
So far, Castlen said the war hasn't affected the terminal's business, but that it's been the fertilizer producers and the farmers who have felt the financial hit.
"We just handle it, but it has affected them greatly because of the price of fertilizer," Castlen said. "We've watched fertilizer go from $300 a ton last year to over a $1,000 a ton at peak season this year."
With the company's growth, it's now hovering around 100 employees, with 10 of them being Castlen family members.
Castlen's cousin John McBride, who's been with the company for eight years, manages the terminal.
"It's pretty remarkable," said McBride about how Castlen Steel has grown. "When I started, I was around the 15th employee hired. Now, we've grown to a 100 or a shade over. And to see this terminal be built, the rock and ag-line sales and now the fertilizer … it's pretty special to be part of and to see a family business grow like that, especially locally."
Along with the fertilizer, Castlen recycles barges by buying out-of-service ones, cutting them up and then shipping the pieces to mills to be made into new steel. He also sells rock and sand to commercial and residential customers.
Castlen said the vision from here is to expand the terminal's presence around the United States.
But for now, Castlen has placed himself in a prime position with the Owensboro terminal.
Castlen said there is little usable river frontage left that's not in the flood plain between Owensboro and Louisville.
And by having the river access, Castlen said it gives Owensboro an economic advantage over other communities.
"We are so blessed in this community," Castlen said. "We live on the highway of the world."