Property
Tennessee Launches its Own Captive Insurance Company for Cyber, Property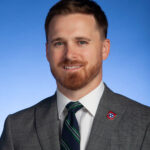 New

You can now listen to Insurance Journal articles!
Tennessee regulators, who for years have touted the state as a comfortable home for captive insurance companies, have announced that the state government has created its own captive.
The state is self-insured for property and general liability, but the Tennessee Captive Insurance Co. will let Tennessee government access wholesale reinsurance markets to reduce premiums and minimize volatility in pricing, the state Treasury Department said in a news release.
"This covers all state-owned buildings and contents, including the campuses of Tennessee public institutions of higher learning, with a total property value of $31.4 billion as of July 2022," the release said.
The state Division of Claims and Risk expects the captive company to help insure unique and difficult risks and reduce overall insurance costs. The use of a captive could also allow the state to better evaluate and control the risks of Tennessee state government.
Captive insurance companies in Tennessee are regulated by the Tennessee Department of Commerce and Insurance. The department recently granted the state captive authority to operate, following authorizing legislation by the Tennessee General Assembly.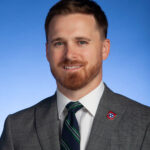 "Commerce & Insurance has advocated for captive insurance as a smart business option to lower costs and increase specifically tailored protections," said Department of Commerce & Insurance Commissioner Carter Lawrence. "Now that the state is establishing a captive insurance company, taxpayers will benefit from these same advantages."
The potential savings from the captive may be used to write policies with lower premiums, or to return or invest the savings to prepare for future claim payouts. The state captive insurance company initially will only issue property and cyber liability policies, but the state may add other lines of coverage in future years, officials said.
Topics
Carriers
Cyber
Property
New Markets
Tennessee
Was this article valuable?
Here are more articles you may enjoy.
Interested in Carriers?
Get automatic alerts for this topic.