Property
Turner property sculpture to honor Luther Turner | Local News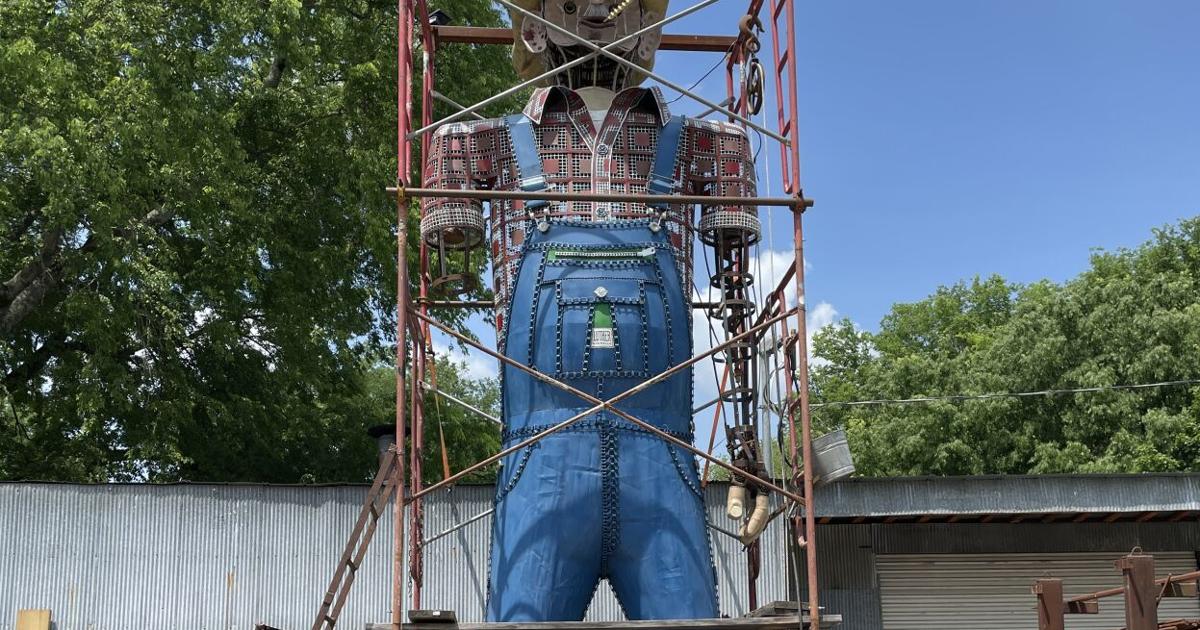 It's hard to miss the pavilion on Green Pastures Farm along Franklin Road in Brentwood, and soon, there will be a new piece of art there to honor the family's heritage. 
"Farmer Luther," an artistic metal sculpture, will stand 20 feet tall when finished. It will depict James Luther Turner, who, with just a third-grade education, took charge of the family farm after his father's untimely death and went into business with his son, Cal Turner Sr., to form J.L. Turner and Son Wholesale. Later, this company became known as it is today: Dollar General Corp.  
"I want to honor my humble roots," said Cal Turner Jr., the grandson of Luther Turner who is responsible for the sculpture's creation. "I was the second of four children. My family began as farmers. When my grandfather at 11 took over, the farm was highly leveraged, and he and my father built J.L. Turner and Son together."  
Each year, the family offers a Christmas card to the community when the nativity canvas is displayed at the pavilion. The canvas was created by artist Christine Slayden Tibbott and was originally placed on a barn that fell during a flood.  
Cal Turner Jr. had the new pavilion erected and designed so that the yearly Christmas card could be proudly displayed again each year.  
"We rebuilt a pavilion, making adjustments as it is in a designated flood plain," he said. "We built to support the art designed for the roof. Not many people would build a roof to hold a Christmas card." 
Cal Turner Jr. said the statue was suggested to him by Jeff Keeter, a former employee of Turner's.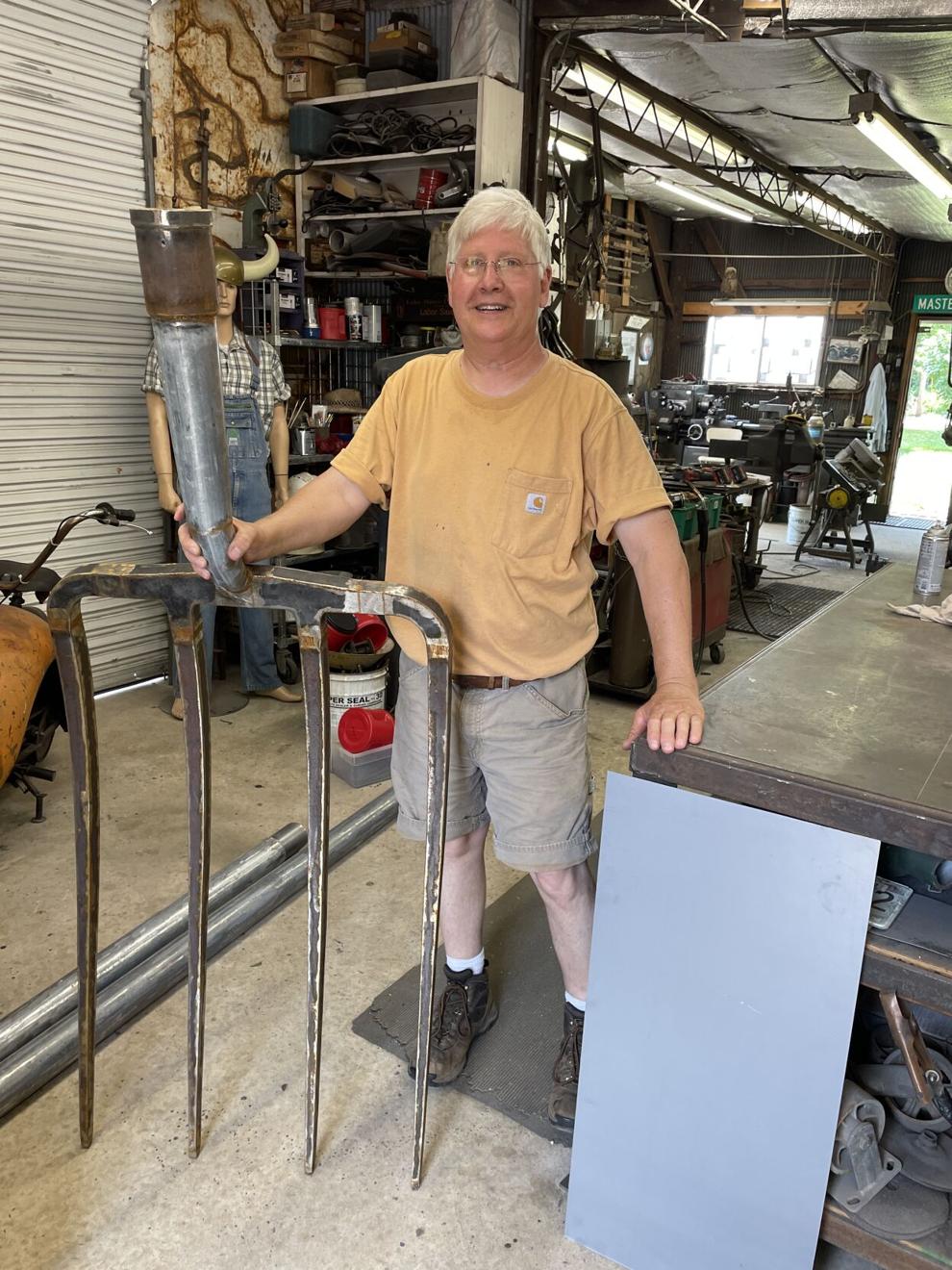 The "Farmer Luther" sculpture is being designed by artist Kris Nethercutt, owner of K.A.L. Metal Products, and is expected to be completed by June.  
Nethercutt is known for creating "Rusty," a giant, 20-foot-tall metal man built out of old rusted factory parts and displayed at The Factory at Franklin.  
Nethercutt said after he built "Rusty" at The Factory, he thought his phone would ring off the wall, but he had to wait 13 years before he took another large-scale request.  
Building "Farmer Luther" has taken Nethercutt a year and a half. He had a friend draw a rendering and then built a life-size version for Cal Turner Jr. to see, and adjustments were made. 
Nethercutt will eventually design a large metal dog to stand by the sculpture.  
The large piece required scaffolding to build, and it was a painstaking process, Nethercutt said. Every detail, down to the sculpture's blue eyes, was taken into consideration.  
"This will be my last large project, as I am tired of climbing scaffolding," Nethercutt joked. 
One section of the pitchfork Luther will hold is larger than the artist. The hands are large and weathered with dirt under the nails, helping to make the sculpture look more realistic, and a piece of straw is in Luther's mouth, while he's wearing overalls and a hat.