Stocks
5 things to know for May 19: Ukraine, Buffalo shooting, Stocks, Baby formula, Soccer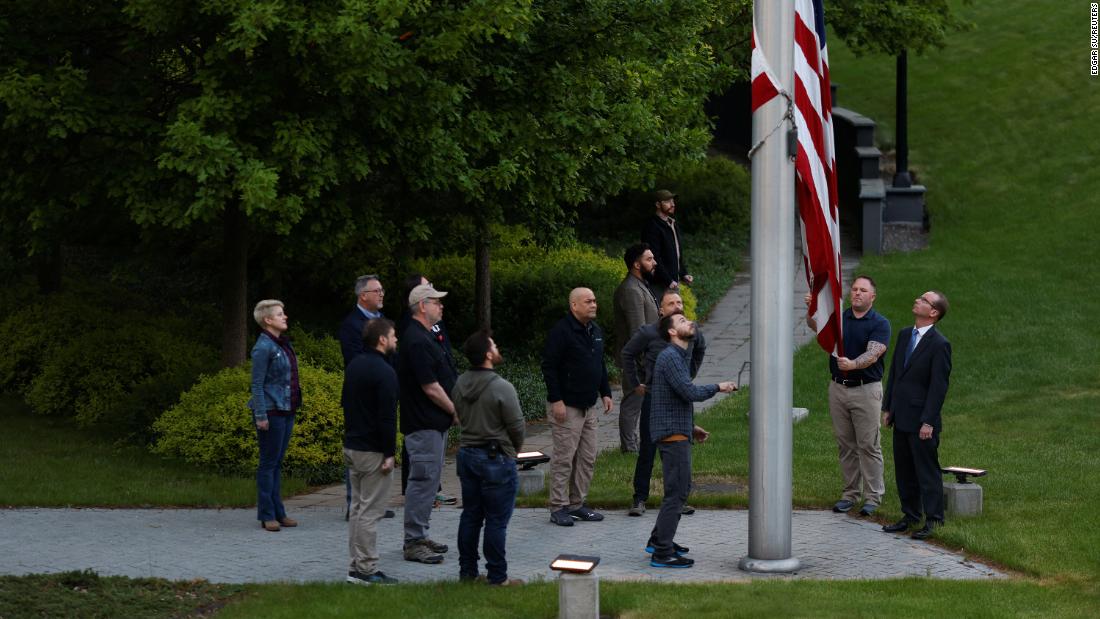 Here's what you need to know to Get Up to Speed and On with Your Day.
(You can get "5 Things You Need to Know Today" delivered to your inbox daily.
Sign up here
.)
1. Ukraine
In a show of support for the Ukrainian government, the
US has reopened its embassy in Kyiv
after it closed three months ago ahead of Russia's invasion. "We underscored our commitment to Ukraine's sovereignty and territorial integrity, pledged to continue our assistance, and started working toward the day we could return to Kyiv. Now, that day has come," US Secretary of State Antony Blinken said yesterday. Blinken also said the US will give Ukraine an additional
$215 million in emergency food assistance
to help the country fight its ongoing humanitarian crisis. On the battlefield, NATO
doesn't expect significant gains
for either Russia or Ukraine in the coming weeks. "I think we'll be in a standstill for a while," a NATO military official with knowledge of the intelligence told CNN. Separately,
President Joe Biden
is scheduled to meet with the leaders of Finland and Sweden today after the two nations submitted their formal applications to become NATO members.
2. Buffalo shooting
3. Stocks
4. Baby formula
5. US Soccer
BREAKFAST BROWSE
A 16-year-old is on a quest to become the youngest person to fly around the world solo
This unusual new superyacht concept has a giant glass eye
Italian mom shares tips for the perfect Italian sauce
Wingstop could soon raise its own chickens
The Ringling Bros. circus is returning next year — without elephants
TODAY'S NUMBER
3
TODAY'S QUOTE
"As long as we are fortunate enough to be breathing, we will breathe in, breathe through, breathe deep, breathe out. And I'm a doctor now, so I know how breathing works."
— Pop superstar Taylor Swift, delivering a commencement speech at New York University's 2022 graduation ceremony. Swift received an honorary "Doctor of Fine Arts" degree from the university. She was first announced as the commencement speaker for NYU back in March to mass excitement from fans of the 11-time Grammy winner. Some people even tried to buy tickets to the ceremony from graduating students.
TODAY'S WEATHER
AND FINALLY
A Virtual Vacation to Paris