Stocks
Best Marijuana Stocks To Buy? 4 With Momentum In June 2022

---
News and research before you hear about it on CNBC and others. Claim your 1-week free trial to StreetInsider Premium here.
---
Top Cannabis Stocks In A Down Market
Are marijuana stocks a good investment in 2022? While the market began to fall following a bear market surge in early June, several of the leading cannabis stocks also declined. However, there may be a spark for the cannabis industry on Capitol Hill. Senate Majority Leader Chuck Schumer met with Republican House members last week to discuss the SAFE Banking Act and the HOPE Act. The two cannabis reform ideas were discussed in general, as well as the prospect of integrating the two pieces of current bipartisan legislation. Additionally, in August, Schumer is expected to formally present the Cannabis Administration and Opportunity Act, which could serve as a catalyst.
Most of the top marijuana stocks have dropped in 2022, reaching new lows in May. Since then, a few notable cannabis stocks have gained some traction as we go into June. Some of these marijuana stocks have suffered heavy losses in the last year and are now selling at significantly lower prices. Because of the present market volatility, many seasoned cannabis investors are utilizing short-term tactics to trade top marijuana stocks. Making a list of the best marijuana stocks for 2022 could help you determine where the best entry opportunities are for long-term investing or short-term trading.
[Read More] Top Cannabis Stocks In 2022? 3 Penny Stocks For Your June List
Best Marijuana Stocks For Next Week In June
Ayr Wellness Inc.
Ayr Wellness Inc., based in Florida, is a large-scale cannabis company. In Florida, the company now operates 47 dispensaries, with a total of 64 locations around the country. In addition, the company acquired Herbal Remedies Dispensaries, LLC, allowing it to expand into Illinois. Ayr has been granted authority to sell adult-use cannabis in Massachusetts dispensaries on a massive scale. The company has opened its sixth affiliated operating dispensary in Pennsylvania. In December, Ayr got approval to open its 86,000-square-foot growing and processing facility in Arizona. On February 15th, the company completed the acquisition of Levia Cannabis-Infused Seltzer, marking a big step forward in the beverage market.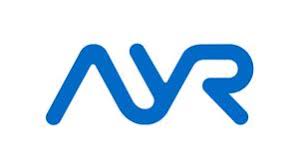 In the first quarter of 2022, the company recorded $111.2 million in sales, up 90 percent year over year. In addition, adjusted EBITDA was $19.5 million in the first quarter of 2022, up 6% year over year. The company reported a $21.1 million US GAAP Operating Loss in Q1 2022. Ayr anticipates yearly Adjusted EBITDA of $250 million, operating income of $100 million, and revenue of $800 million in Q4 2022. At the conclusion of the quarter, the Company had a cash balance of $78.7 million. Entourage Vape Offerings was launched in Florida by AYR in March.
AYRWF stock closed on June 10that $5.89 up 19.72% in the past month. Currently, the stock has a 52-week price range of $4.61-$31.60 and is down 61.20% year to date. According to analysts at Tip Ranks AYRWF stock has a 12-month average price target of $19.06 per share. In this case, this would represent an upside of 223.60% from the last price of $5.89.
[Read More] Top Marijuana Stocks To Buy? 3 Companies To Keep On Your Radar
AFC Gamma, Inc.
AFC Gamma, Inc. is a well-known cannabis company with a healthy cash flow and well-run operations. The company, which was created in 2020, specialized in real estate security and other collateral, as well as locations with strong supply/demand fundamentals and favorable legal conditions. First-lien loans, mortgage loans, construction loans, bridge financings, and other atypical financing solutions are the focus of AFCG. AFC Gamma's latest operations have centered on the fast-growing cannabis industry. In 2021, the company agreed to a $250 million credit upsize and a $100 million option with Verano Holdings Corp. (OTC: VRNOF).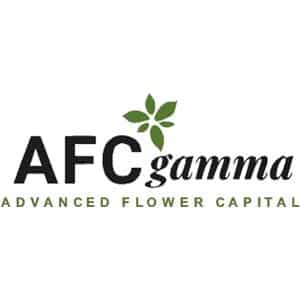 In May, the company reported a net income of $10.2 million, or $0.53 per basic weighted share, for the first quarter of 2022. In addition, the company's distributable earnings in Q1 2022 were $11.9 million. On April 15th, AFC also paid a $0.55 per common share dividend, up 10% from the prior quarter. In addition, beginning in Q1 2022, the company fulfilled $154.2 million in new commitments and funded $131.5 million in new existing liabilities. The company has a total loan commitment of $482.7 million split among 12 portfolio companies as of May 9th.
AFCG stock ended at $17.15 on June 10th up 12.68% from the previous month. The stock is down 24.65% year to date, with a price range of $14.90 to $25.50. Tip Ranks analysts estimate a 12-month average price of $22.68 per share for AFCG shares. This forecast indicates a 32.24 percent gain over the stock's most recent trading price of $17.15.
[Read More] Best Cannabis Stocks To Buy? 3 On The Nasdaq To Watch Right Now
GrowGeneration Corporation
In the United States, GrowGeneration Corp. is a well-known retail hydroponic and organic gardening business owner and operator. Organics, lighting, and hydroponic equipment are just a few of the goods sold to cannabis producers by the company. GrowGen presently operates 63 organic garden centers around the country. Since the introduction of GrowGeneration.com, the company has focused on its internet presence. With over 10,000 products ranging from nutrition to lighting technology, the website has developed into a one-stop e-commerce destination. During the next five years, the company plans to open over 100 stores around the United States.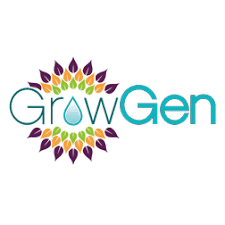 The company announced the opening of the largest hydroponic garden facility in Los Angeles County in the third quarter of 2021. On May 10th, GrowGen released its first-quarter 2022 results, with net sales falling to $81.8 million due to weaker industry demand. In addition, comparable-store sales fell 35.5 percent during the quarter. The quarter ended with a net loss of $5.2 million and a loss per share of $0.09. Overall, the company lost $0.7 million in Adjusted EBITDA.
On June 10th, the shares of GRWG finished at $4.38, up 12.68% in the past month. GRWG stock is down 66.44% year to date, with a 52-week price range of $3.62-$52.80. According to CNN Business analysts, GRWG stock has a 12-month median price target of $6.25 per share. This would forecast a 43.02 percent increase over the last transaction price of $4.38.
[Read More] Best Cannabis Stocks To Buy? 3 To Watch Long Term In June
Goodness Growth Holdings, Inc.
Goodness Growth Holdings, Inc. is a cannabis and intellectual property company dedicated to bringing science, technology, and engineering to the marketplace. In addition. Goodness Growth subsidiary Resurgent Biosciences plans to grow into psychedelic medicine clinical research. The company now runs 18 retail dispensaries across the country. Before changing its name, Goodness Growth had four cannabis licenses in Nevada. Goodness will be able to produce and manufacture cannabis for both the medical and recreational sectors in Nevada with these licenses. The Charm City Medicus Dispensary in Maryland, according to the company, was completed on November 22nd. This deal strengthens Goodness' position in the Maryland medicinal cannabis market.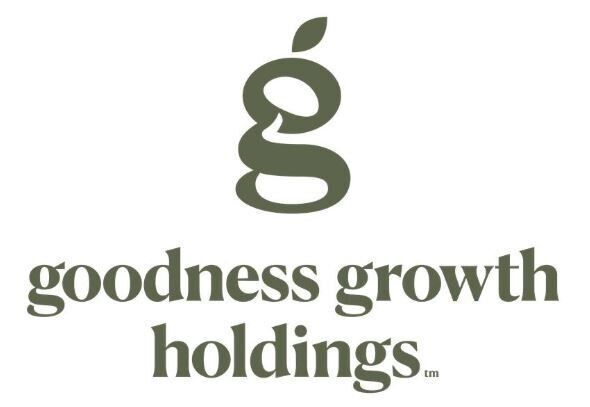 In May, the company reported GAAP revenues of $15.6 million for the first quarter of 2022, up 18.2 percent from the previous year. Furthermore, gross profit was $2.5 million, or 15.9% of revenue, compared to $5.6 million, or 42.6 percent of revenue, in the prior quarter. In the first quarter of 2022, the company lost $14.6 million, compared to $6.9 million in the first quarter of 2021. Verano Holdings Corp. (OTC: VRNOF) and the company engaged in a formal arrangement agreement in February for a $413 million purchase.
On June 10th, GDNSF stock closed at $1.6844, up 11.18% in the last month. The stock is currently trading in a 52-week price range of $1.20-$2.65 and is down 1.17% year to date. GDNSF stock has a median price target of $2.55 which would represent a 51.51% increase from its last trading price of $1.68.
Finding The Best Marijuana Stocks To Buy In This Volatile Market
Examining a company's financial reports and press releases may assist you in determining which assets are most suited for your portfolio and trading style. Understanding chart patterns and technical indicators can help you make better market decisions. In June, the cannabis market's recent volatility may create an opportunity for active traders. In 2022, there are a few factors that might revitalize the cannabis stock market. Any federal cannabis reform legislation that passes could be a major momentum generator for leading marijuana stocks.
The post Best Marijuana Stocks To Buy? 4 With Momentum In June 2022 appeared first on Marijuana Stocks | Cannabis Investments and News. Roots of a Budding Industry.(TM).
COMTEX_408542144/2683/2022-06-11T15:01:33