Stocks
Dow, S&P 500 eke out gains but Nasdaq slips after booking biggest dive since 2020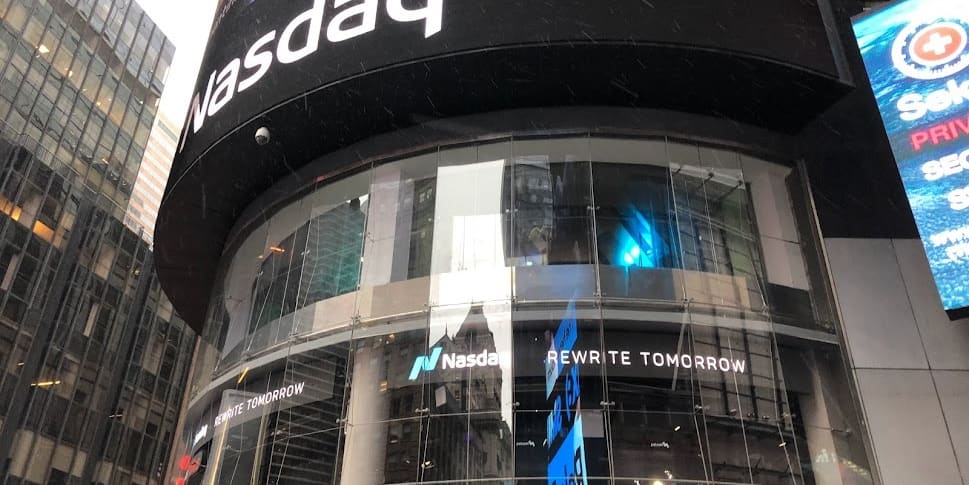 The Dow and S&P 500 finished with modest gains Wednesday, as investors sized up a mixed batch of results from Boeing Co., Microsoft Corp. and Alphabet Inc. among others, a day after the Nasdaq Composite's lowest finish in more than two years.
How did stock indexes perform?
The Dow Jones Industrial Average
DJIA
rose 61.75 points, or 0.2%, ending at 33,301.93, down from a session high of 33,697.18
The S&P 500
SPX
rose 8.76 points, or 0.2%, closing at 4,1983.96.
The Nasdaq Composite
COMP
fell 1.81 points, or less than 0.1%, finishing at 12,488.93.
On Tuesday, the Dow industrials tumbled more than 800 points, or 2.4%. The S&P 500 fell 2.8%, while the Nasdaq Composite slid 4%, booking its largest daily percentage drop since Sept. 8, 2020 and its lowest close since Dec. 14, 2020, according to Dow Jones Market Data.
What drove markets?
Stocks finished mostly higher Wednesday, even as investors juggled several concerns at once, including fears the Federal Reserve could knock the economy into recession as it raises interest rates to battle high inflation, mixed U.S. corporate earnings and worries about China's COVID outbreak, which is slowing economic growth.
Investors also were keeping watch on tensions surrounding the war in Ukraine, with signs of escalation after Russia's Gazprom said Wednesday that it is halting gas deliveries to Bulgaria and Poland due to a failure by those countries to pay in rubles.
"The usual suspects of a slowing economy, a hawkish Federal Reserve Bank (Fed), supply chain worries, war in Europe, and now another China shutdown have all combined to make this one of the worst starts to a year ever for both stocks and bonds," Ryan Detrick, chief market strategist at LPL Financial, wrote in emailed comments on Wednesday.
He also pointed to U.S. midterm election years that can "be rough" for stocks, down 17% on average, peak to trough. Although, "after more than a 100% rally off the March 2020 lows, some type of usual midterm year frustration was likely," he said.
Read: Here's how far the S&P 500 has to fall to enter another stock-market correction
Investors also have been monitoring mixed corporate earnings. Microsoft
MSFT
shares rose 4.8% Wednesday after the tech giant late Tuesday reported profit and sales estimates that beat forecasts.
But Google parent Alphabet
GOOGL
reported sales and earnings that came in short of estimates, and shares fell 3.7%. Another big decliner was Boeing
BA,
with shares of the aerospace and defense giant off 7.5% after a much wider-than-expected loss and a big revenue miss.
The S&P 500's growth sector slumped 3.7% Wednesday, while the communication services sector fell 2.6%, bucking the broader trend of a bounce for stocks.
Read: If Elon Musk and Twitter don't complete their deal, one of them will have to pay $1 billion
Robert Pavlik, senior portfolio manager at Dakota Wealth Management, said stocks appeared due for an upswing following Tuesday's sharp selloff, adding that aggressive tones from the Fed about fighting inflation and lockdowns in China aren't new developments.
"It just got to an extreme," Pavlik said, by phone. "If you look at the big picture, nothing is really new."
The U.S. trade deficit in goods jumped 17.8% in March to a record $125.3 billion, government data showed. Pending homes sales, a leading indicator of housing activity, declined in March for a fifth month in a row, according to the National Association of Realtors.
Read: 'Energy is being increasingly weaponized.' Analysts weigh up risks after Russia cuts gas to two EU countries
What companies were in focus?
How did other assets trade?
––Barbara Kollmeyer contributed reporting to this article.